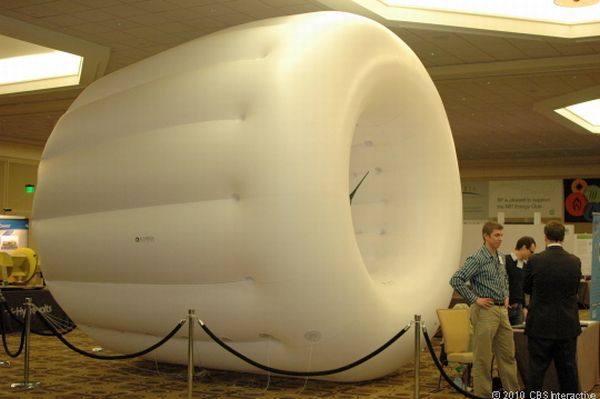 If you see an illuminated object in the night floating in the air around 2000 feet above the ground, you wonder what it could be. The last thing that you can think of it is a power generator turbine running on wind power. A company named Altaeros Energies Inc, founded by graduates from MIT has custom-made a cylindrical airship, nicknamed blimp. Since it is tethered to the ground, rather than free-flying, blimp is technically called an "aerostat". It is to fly at an altitude of nearly 2000 feet where the winds are powerful and more consistent and is designed to hold a wind turbine in its hollow center. The electricity generated will be carried through a thick mooring cable.

It also includes safety precautions: the balloon will drift to the ground as it is designed to automatically let the helium escape in case the tether rips.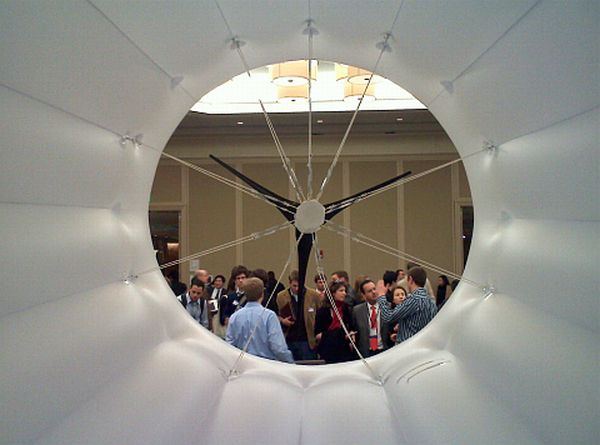 The single most important USP of blimp is its cost advantage. Around 30 to 50 percent of the cost of putting up the traditional tower mounted wind-turbines is building the tower. The cost of building taller towers to harness stronger winds at higher altitude is more costly, apart from louder objections from neighbors. This cost is reduced drastically because of the use of just a cable in the place of a tower. Further, the aerostat is designed to produce two to five times as much power as would be generated by a 350 foot tall tower mounted turbine. Thus, the cost of electricity produced by blimp compares favorably to a diesel generator.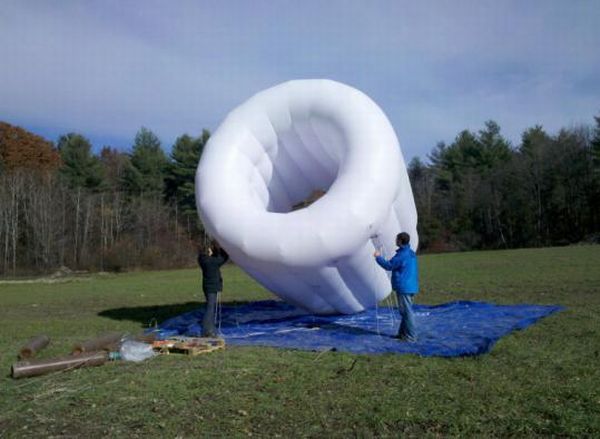 Altaeros is contemplating packing the balloon, helium tanks, rotor, generator, and related gear into a shipping container to be called "wind power in a box". At the destination, it would just take a day to set-up the aerostat and lo, you get a steady supply of wind power. Only every three or four months the balloon needs to descent for a maintenance check and helium top-off.
Via: boston.com