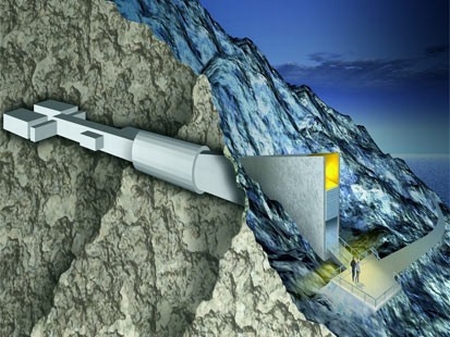 About 2 years back, 1000 kilometers from the North Pole, the 'future of life' was planned on remote Arctic island – the seed bank or call it the 'doomsday vault'. Yes, it is where, around 2 million seeds representing all known varieties of the world's crops will be preserved to protect life against global catastrophe.
And it is now, refrigeration units have started cooling yet another new doomsday vault located in the already frigid Arctic mountainside. It is in Norway, a seed vault – called Svalbard Global Seed Vault – has been blasted deep into the Svalbard Archipelago's permafrost, 300 miles north of the mainland.

This Norway vault, capable of protecting as many as 4.5 million of the world's agricultural seeds, would secure seeds from be it climate change, global warming, natural disasters, war or even a plant epidemic. It is built by blasting into a frozen mountain, creating nearly 400-foot tunnel, placing the vault for foil-wrapped seeds deep inside.
This impressive facility, hope, would protect crop biodiversity even millions of years later, when life on earth may disappear to yet another mega global cataclysm or catastrophe — call it the "21st century Noah's Ark" in the making?