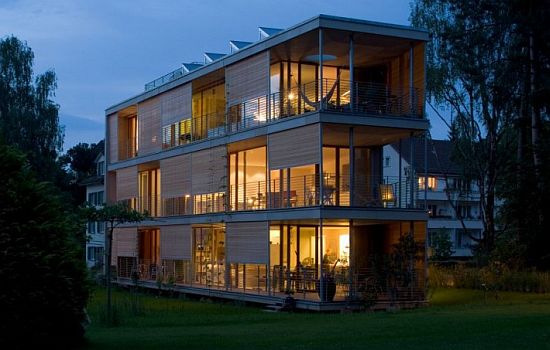 Eco Factor: Sustainable apartment building minimizes energy consumption.
Halle 58 Architects have developed the Gebhartstrasse Apartment in Liebefeld Switzerland that aims to reduce energy consumption by incorporating several advanced passive energy techniques. The façade of the building features glass walls that gather passive solar heat when required.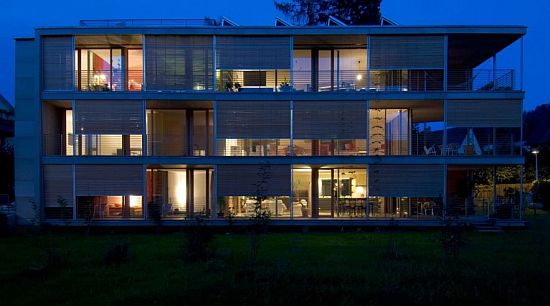 Though the building has been constructed using wood, the architects have included gravel under the floor for thermal mass. Moreover, if the sun gets too hot, solar heat can be controlled using adjustable wooden louvers. Building on the site of 7 detached garages, the apartment building carries a pallet stove in the basement which provides additional heat.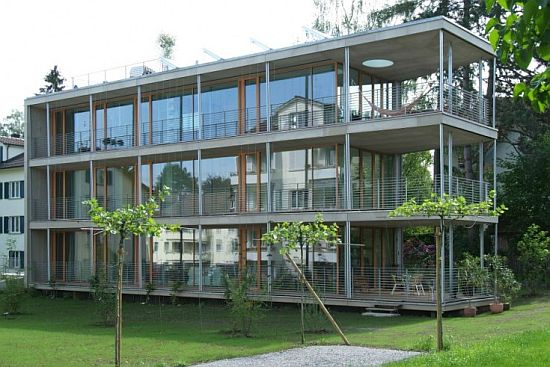 The architects estimate that only 24 percent of the heat required by the building will come from the pallet stove and the other 76 percent will be from the passive solar. The roof features 200sqf of solar photovoltaic panels to generate renewable energy for the building.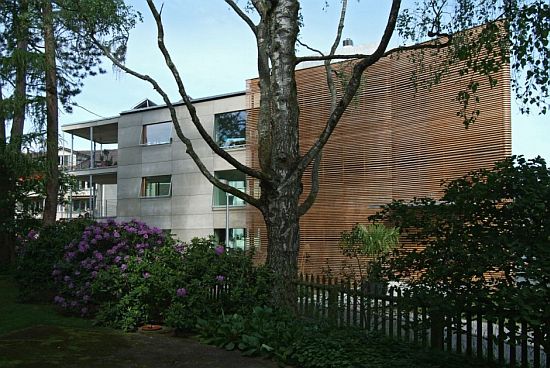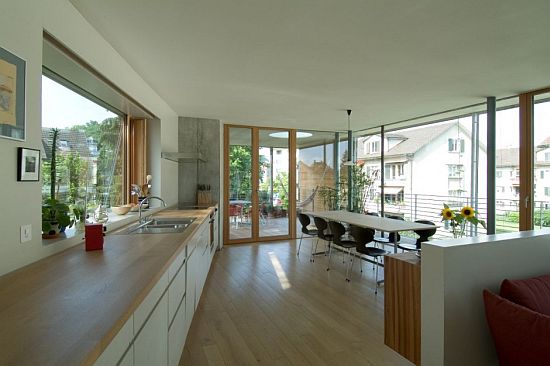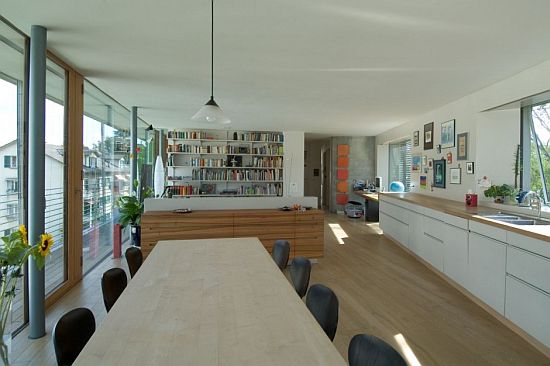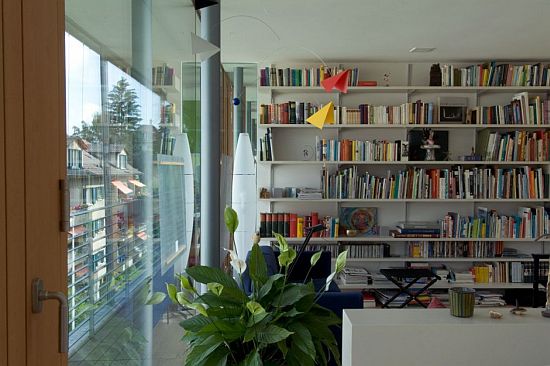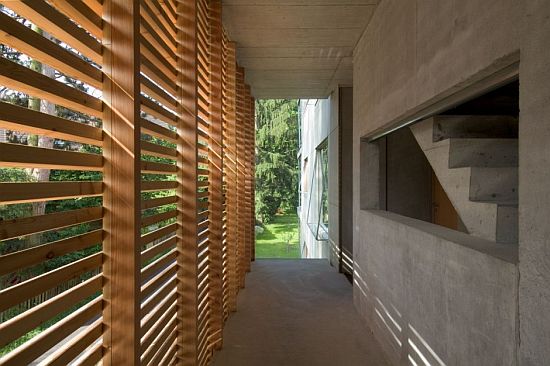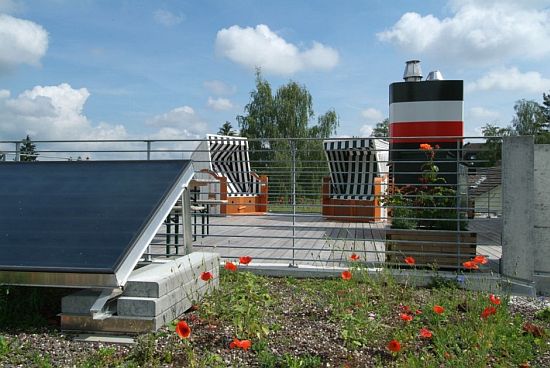 Via: Treehugger/Contemporist