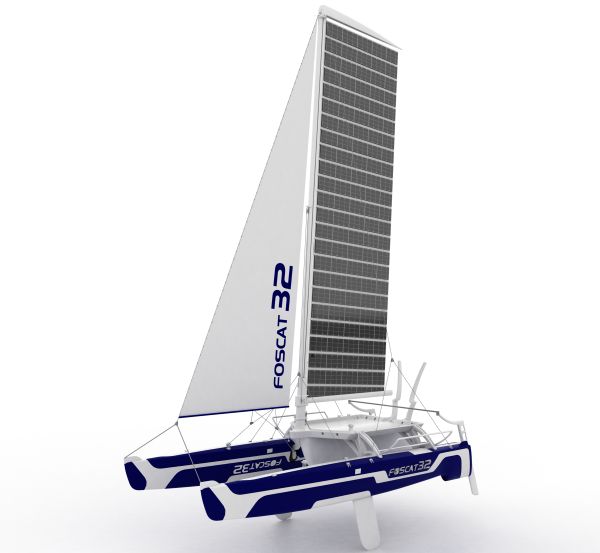 Do you consider yourself to be a good friend? Do you have numerous known or unknown friends in the various social networks to keep you busy? And still, you have time to think of the one who does not seek your attention all day long! I am talking of our Nature – our eco system. Are you an eco-friendly person? If the answer is affirmative, then the FOSCAT-32 will definitely encourage you to dream for a better future- for ourselves, and for our Nature.

FOSCAT-32 is a uniquely designed folding solar catamaran which has secured for itself the winning trophy in the A' Vehicle and Transportation Design Award. It is a new generation cat boat which would consume solar and wind energy. By doing so, it would reduce the carbon emission to almost zero level.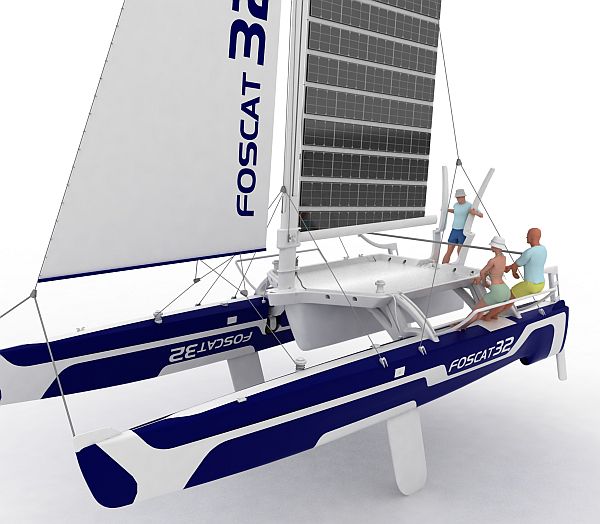 The unique design of this boat will help to maximize its performance and durability. With this cutting edge design FOSCAT will be a highly energy efficient fast sailing boat. The unique hull shape of the boat would be able to sustain itself in any weather condition, and would make light work of big waves even smoother and smaller.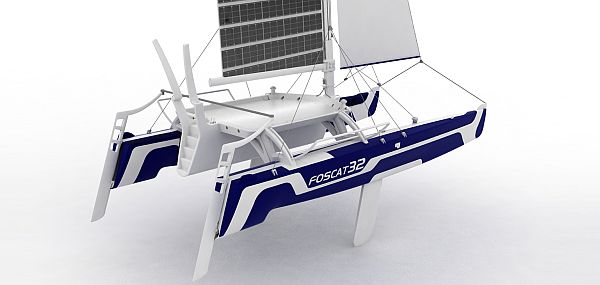 The fibre moulding technique used for the hulls would make it not only hard-wearing, but would render excellent flexibility. The integrated braces of the hulls would work effectively to beach the cat in safer and simpler waves. The laminated carbon-foam core of the body would provide a lightweight and stiff structure to the hulls. These lightweight folding hulls will allow for exciting performances, and they do not even demand any maintenance.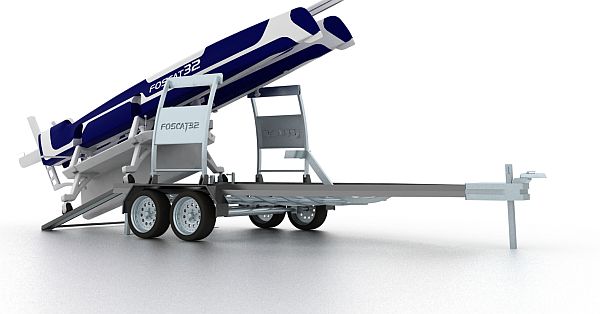 The FOSCAT would be able to easily reduce the wind profile for docking, even on sandy shores. It would also have a ultra-violet resistant coating above the water line. Besides, there are DC motors on board to assist the boat to take "u-turn" with ease.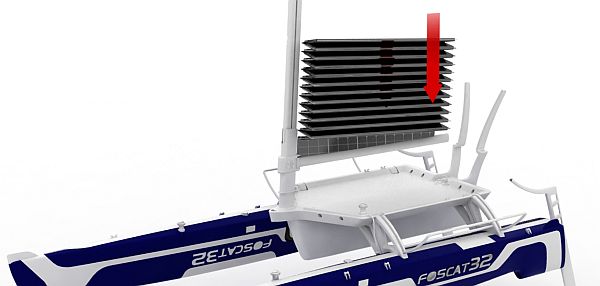 The double layer solar cell panels on both sides of the sail would contribute to charge the small batteries to power the electric motors. At the same time, the wind energy would bestow an uninterrupted sailing even in the night.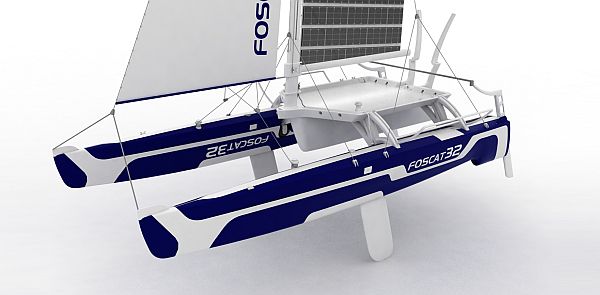 This usage of renewable energy would turn surfing into an eco-friendly sport. The more such usages are promoted, the more our Nature would be healthy. In this time, when the present is not picture perfect, let us dream of a golden, or rather a green future.
Source: adesignaward