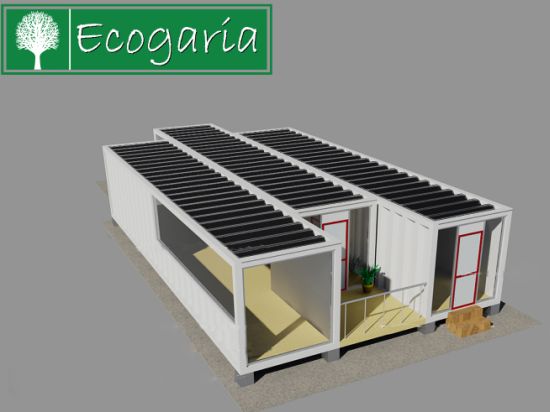 Eco Factor: Sustainable solar powered home made from shipping containers.
Rapid industrialization and our quest to possess the latest in technology leave an everlasting impact on the environment. Researchers over the globe have now recognized that the only way out of global warming is to use renewable energy and recycle materials that usually reach the landfills after use. Industrial designers have also started to come up with sustainable homes that are made using recycled materials and are powered by renewable energy to reduce the impact on the environment.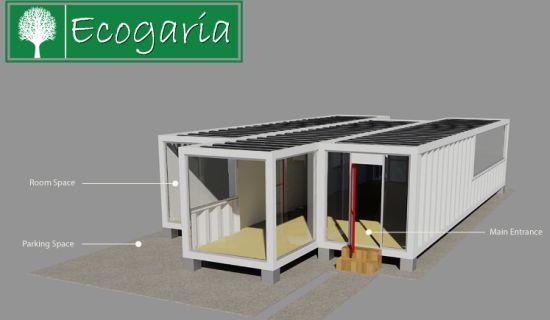 Designer Omar Aponte has shared with us his shipping container home concept that will be powered by renewable solar energy. Dubbed Ecogaria, the environmentally friendly home is made from old shipping containers, making it affordable and green. The flexible house can be made according to user specifications and features flexible solar panels mounted on the roof that generate all the energy the house needs.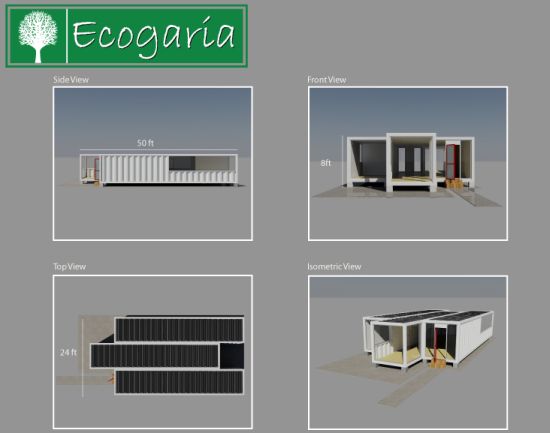 Thanks: [Omar Aponte]