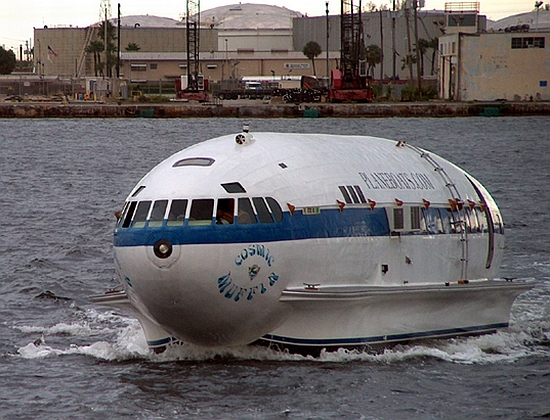 Eco Factor: Houseboat made by recycling an un-flyable aircraft.
Of all the products that designers and artists recycle to create something functional out of trash, aircraft do seem the most interesting and the most difficult too. We've seen un-flyable aircraft being converted into hotels and furniture items before and today we have just another ingenious recycling endeavor which transforms a trashed Boeing B-307 into an exotic houseboat.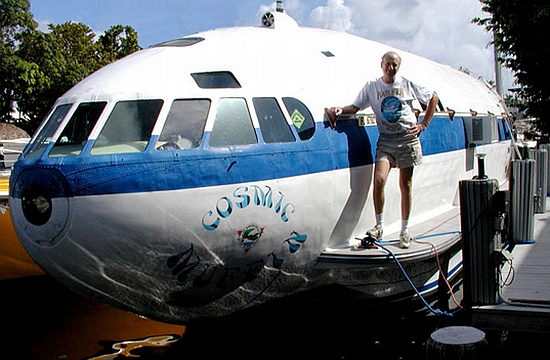 Dubbed the Cosmic Muffin, the houseboat was made from Howard Hughes' prized Boeing B-307, which was deemed un-flyable in 1969. Rescued from the landfill by Fort Lauderdale realtor and pilot Kenneth W. London, the aircraft spent the next four years in the conversion process.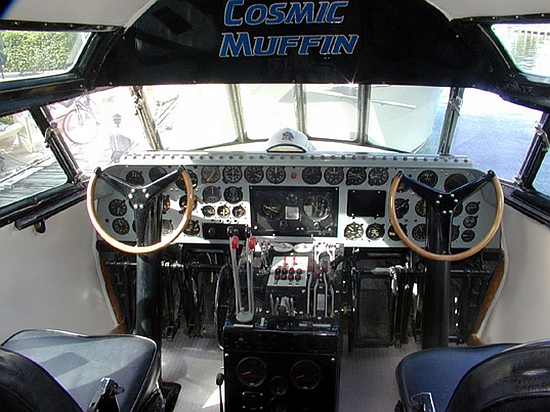 The raw material chosen for the houseboat makes it one-of-a-kind. However, even with an aircraft exterior, a completely rebuilt hull, updated interiors, new motors and a restored cockpit, which help the aircraft ride the waves rather than the air, the Cosmic Muffin might not be the prettiest houseboat, but it does convey a message and does prevent tons of scrap metal from reaching the landfill.