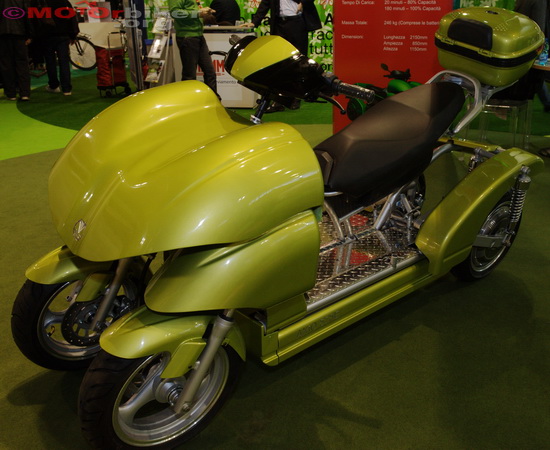 Eco Factor: Zero-emission quad powered by batteries.
With some funky electric motorcycles and e-bikes, the EICMA 2009 motorbike exhibition has seen the launch of the Swaygo Axio 575e, an all-electric quad that is still in the concept stage. The four-wheeled vehicle is powered entirely by onboard batteries and flaunts some decent specs too.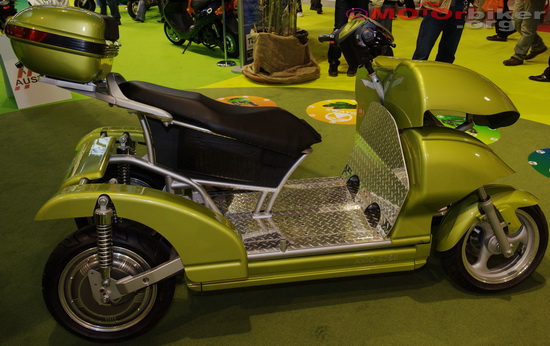 The Axio can reach a top speed of 100kph with an operating range of about 120km. All the four wheels are independently controlled by a CPU, which allows the driver to take corners are a reasonable speed and make the vehicle go over rocky surfaces with ease.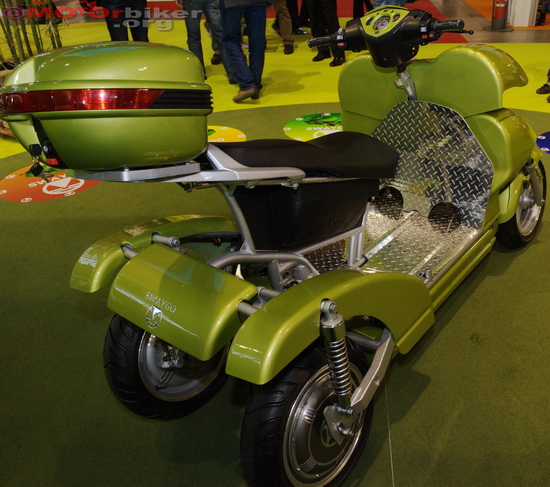 Power is provided by a 72V onboard battery that can be charged to 80% capacity in just 20 minutes, with a full charge requiring a 3 hour connection with the socket.
Via: MotorBiker