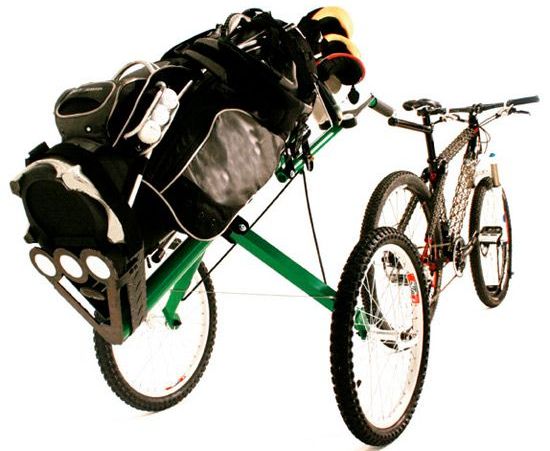 Eco Factor: Zero-emission bicycle.
Golf isn't environmentally friendly but golf freaks can now go green with a golf caddy hitch. The $200 bicycle golf caddy is an ecofriendly alternative that not only saves gas but produces less pollution than an electric golf cart. It also helps you burn some extra calories and avoids parking or valet fees. You don't need to rely on a car to transport your heavy and bulky golf bags any more, just hitch the golf cart to the bike and ride it to the golf course, exercising and at the same time enjoying the cool breeze.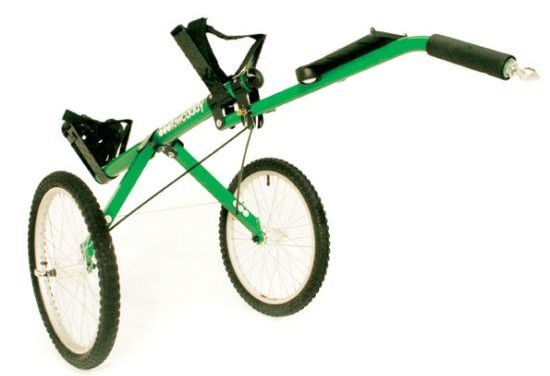 This lightweight travel hitch assembles and disassembles quickly and is quite stable when riding. It's a matter of seconds to convert it into hand-pulled caddy and you can go green golfing after taking off your entire load, allowing you to play at your best.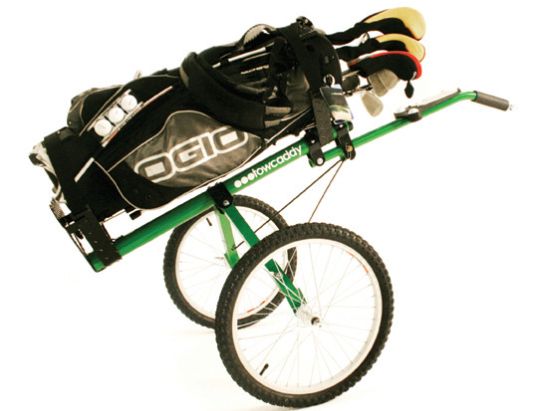 Via: Dvice