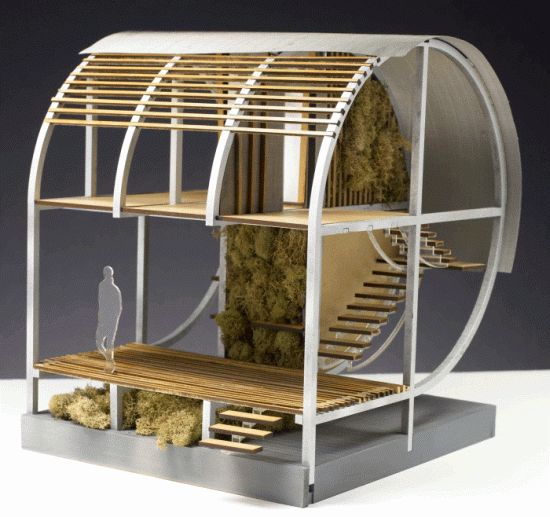 Eco Factor: Sustainable prefabricated home gets powered by renewable energy.
A floating home is where you could find yourself living if the average temperature of the planet continues to rise. Industrial designer Gabriel Wartofsky is leaving no stone unturned in designing a home that could be in high demand in the near future. Gabriel has come up with a prefabricated home dubbed "Floating House" which relies on renewable energy for heat and power.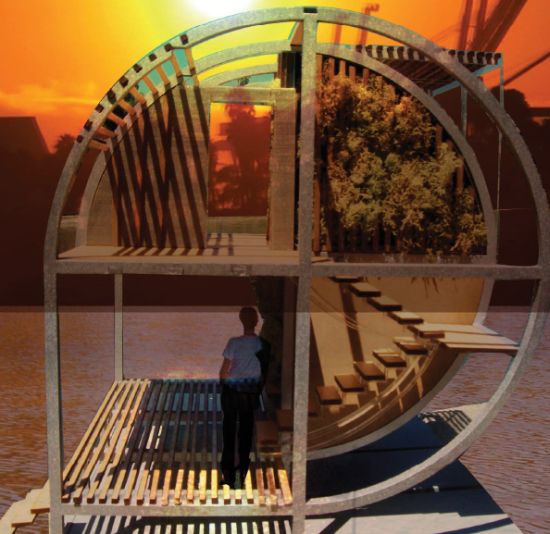 The 800-square-foot home is to be partially assembled in nearby shipping yards, and partially constructed on-site. The backbone of the house consists of pre-fabricated aluminum extrusions set into an ashcrete/post-consumer Styrofoam base, between which trellises are hung to allow location-specific herbs, flowers and plants, ranging from wisteria to catnip, to grow.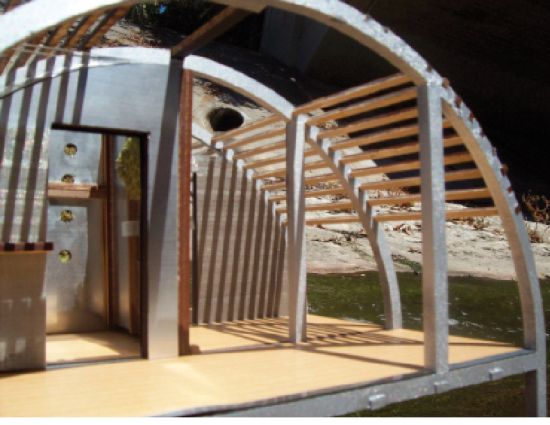 The green walls provide structure and privacy, while filtering air and gray water. They also help in regulating temperature and reducing the energy needed to keep the interiors cool. A central spine circulates potable water between a living machine purification system and solar heating cisterns. Communal tugboats transport homes from location to location, depending on environmental conditions and/or the owner's whim.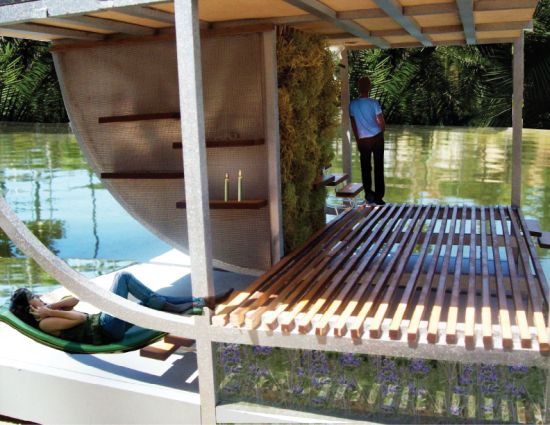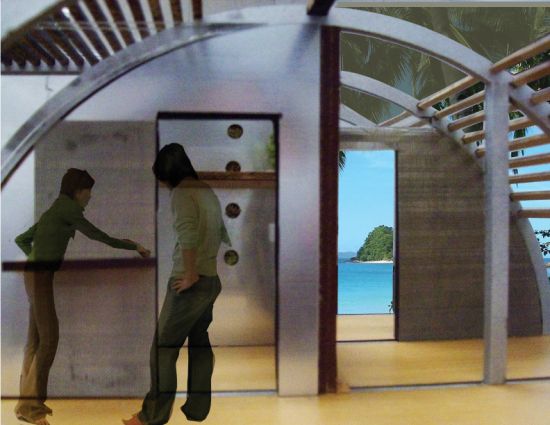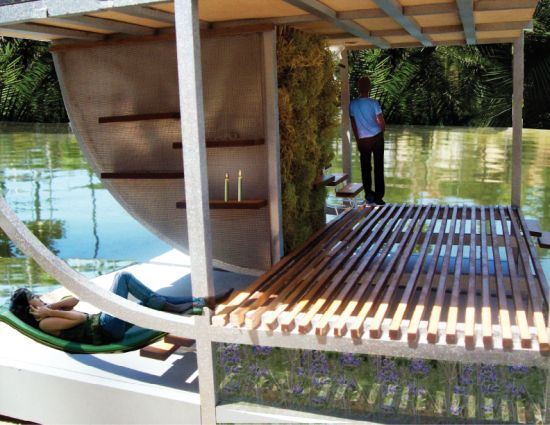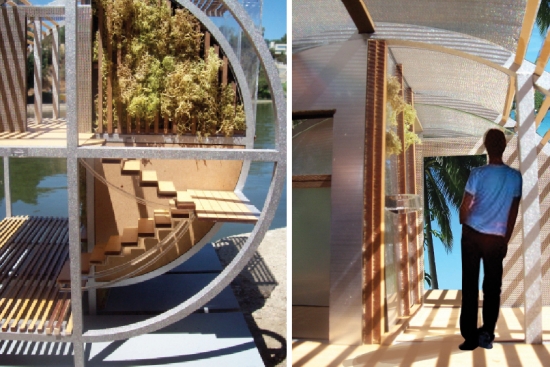 Thanks: [Gabriel Wartofsky]