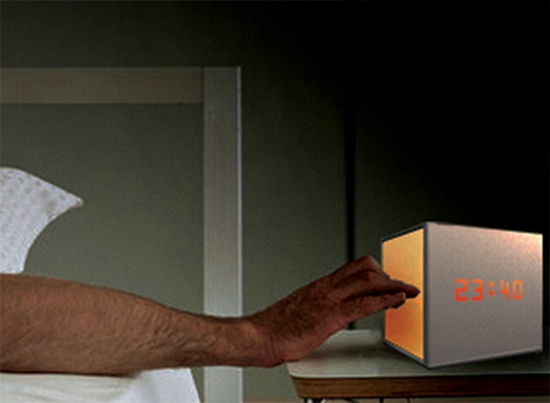 Eco Factor: All-in-one gadget powered by solar energy.
The bed in your bedroom is usually littered with a range of electronic and electric products that are used to keep you on time and entertained. Most of these gadgets are either powered by on-board batteries or by the wall socket, creating a mess in the room. Industrial designer Kai Yu has designed a concept product called the Magic Cube, which the designer hopes to refine your bedroom.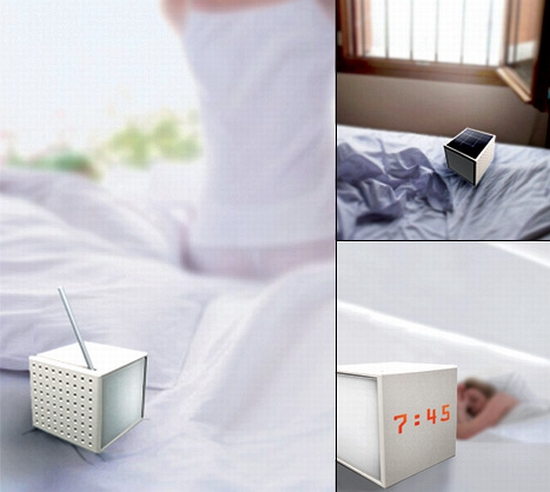 The Magic Cube is a combination of a lamp, an alarm clock, a radio and a charger that leaves a lot of space for other things to be a part of your bedroom. The best feature of the product is that all its integrated systems are powered by solar energy, which is collected by a panel resting at its bottom. The top of the cube lets you know about the amount of energy left in its on-board batteries, which when empty can be left in the sun during the day for a green night.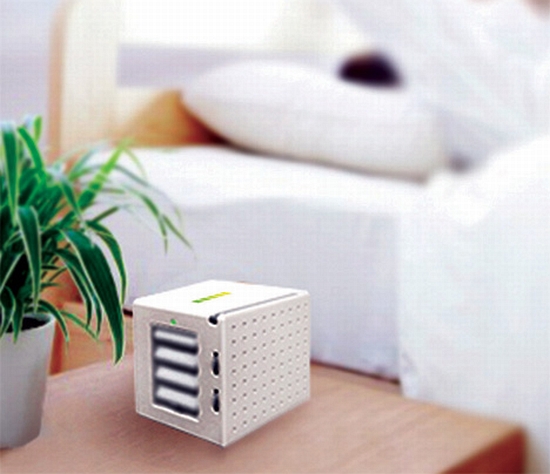 Via: YankoDesign