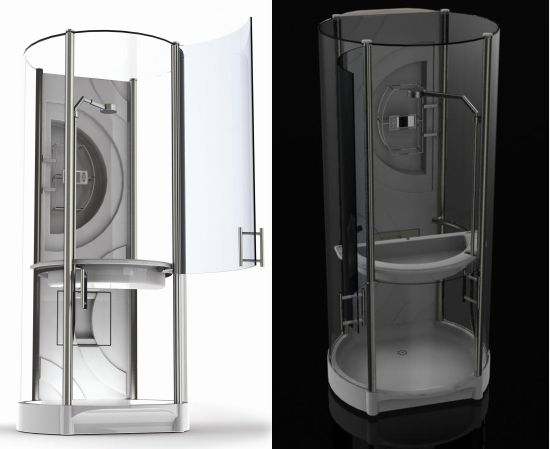 Eco Factor: Water and energy saving shower enclosure.
Shower units are mostly associated with a waste of both water and energy. However, there aren't many individuals who'll give up the experience of a hot shower during a cold morning to get ready for a day at work. The Smart Shower tries to answer all these issues with a new energy and water saving design.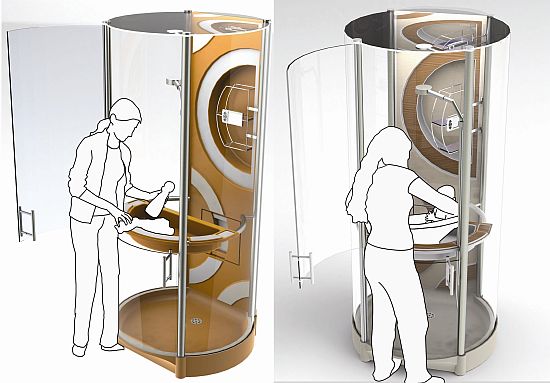 The shower enclosure can be used by people of all ages including the less-abled. The system comes with an integrated work basin that provides a range of domestic activities to be carried out safely and comfortably. The shower unit is incorporated with a heat exchanger system that recovers 50% of the heat energy.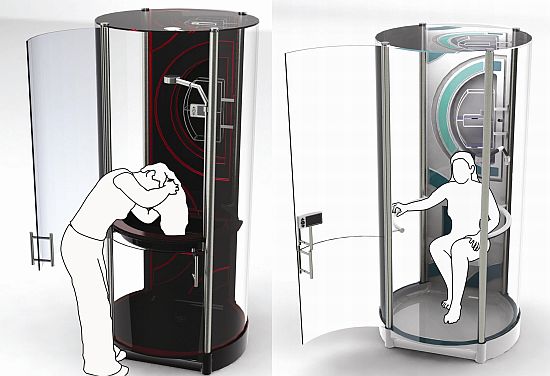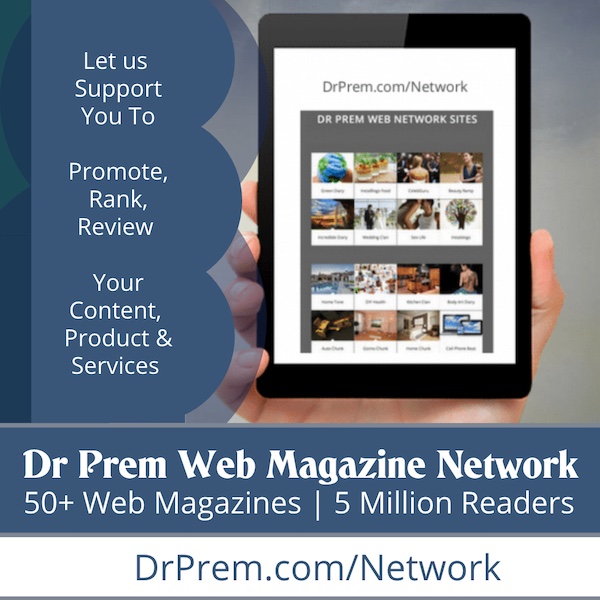 The shower head incorporates existing aerated technology, which uses one-sixth the water of regular shower heads. The unit itself is free standing and can be positioned anywhere according to the user's preferences.
Via: JamesDysonAward