Eco Factor: Cheap rainwater harvesting solution for developing countries.
We all know about the importance of water and the need to harvest rainwater to cater to our daily requirements such as gardening. The high cost of the storage tank required to save water is a downside in most rainwater harvesting systems commercially available. Evan Gant has taken up the task of developing some green ideas for developing countries and the product created by him is what he calls RainDrops.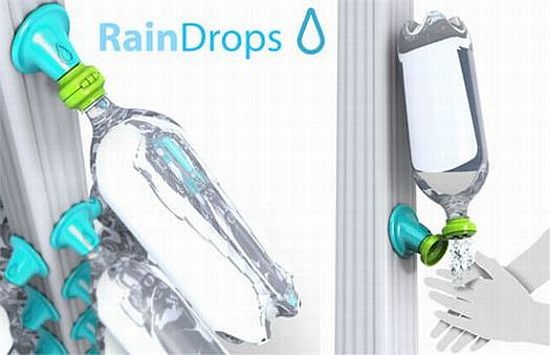 The system allows people to attach standard plastic bottles to existing gutter system that has been installed to take the water from the roof to the drain. This way the water flowing through the gutter is stored in the bottles. Once the system is set up using a good number of bottles, it can give you water for gardening and even washing your hands. The system also makes sure that those old cola bottles are prevented from going in the landfills.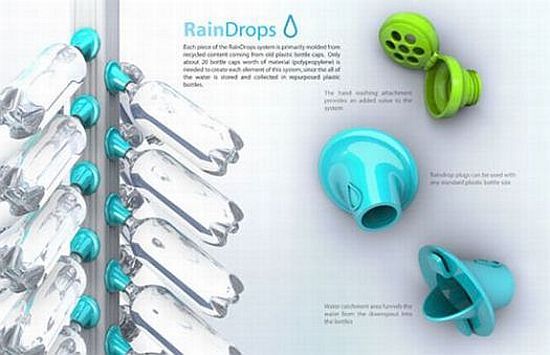 The Dark Side:
The system is not making use of any sort of a filtration system that can provide water for drinking purposes also. Moreover, the system stores water in a limited number of plastic bottles that means most of the rain water will still go down the drain.
Via: LikeCool/TheDesignBlog