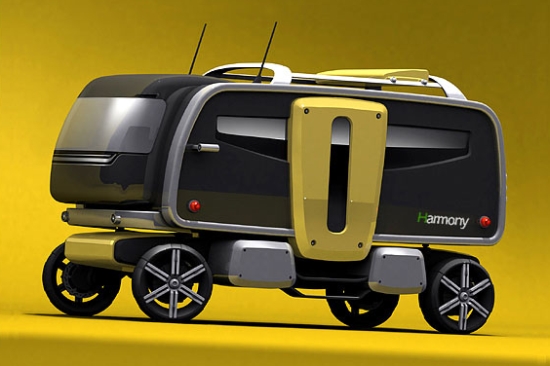 Eco Factor: Recreational vehicle powered by hydrogen fuel cells.
The Harmony by industrial designer Weili Feng is a concept recreational vehicle that can not only facilitate your weekend trips to the countryside but can also be used as a yacht for your next vacation. The RV is powered by an environmentally friendly energy power system, which keeps the environmental impact of your outings to a minimum.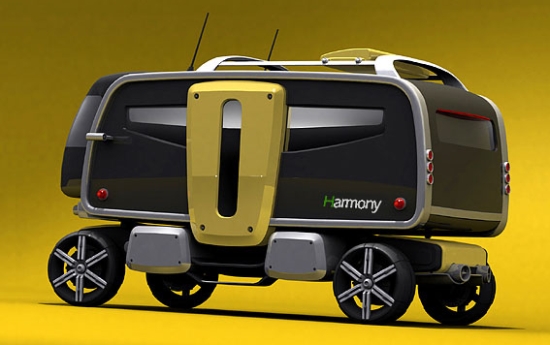 The vehicle is mainly powered by a hydrogen battery with four in-wheel motors. The vehicle is also equipped with a solar paddle that can be used as a sail that doubles as a solar energy harvesting system.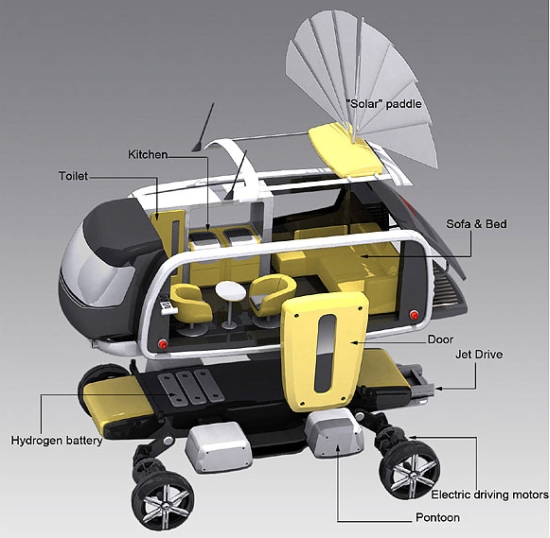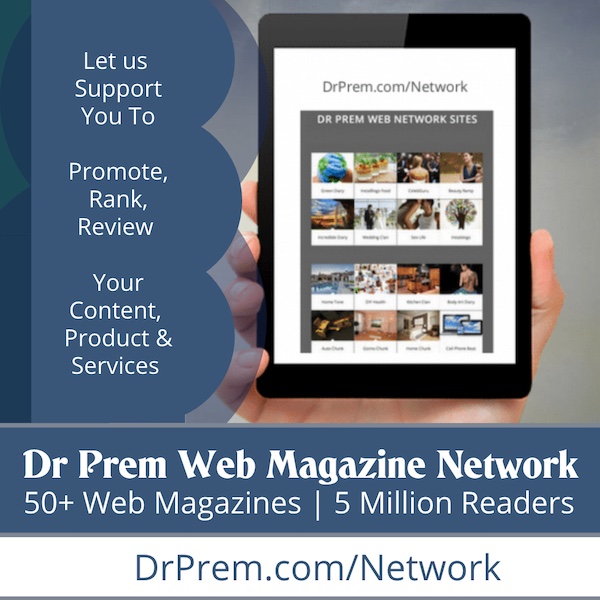 When the vehicle is on water, the jet drive installed toward the rear of the vehicle provides all the necessary propulsion. The vehicle has reasonable space for four people to live in. It also features leisure areas, a toilet, a kitchen and entertainment facilities.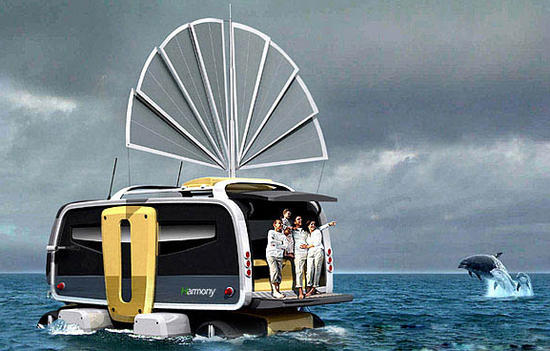 Via: DesignBoom