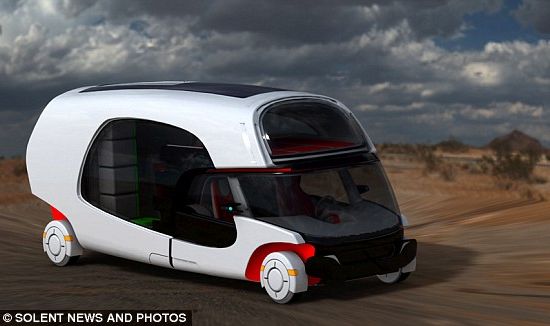 Eco Factor: Fuel-efficient caravan design for eco-minded campers.
No matter which part of the world you're in, you'll always be close to people who love to camp. The overall experience of the camp is enhanced if you have a good looking and comfortable caravan at your disposal. Being comfortable, however, comes at the price of both fuel and emissions. Campers usually take their caravans to an undisclosed location and then travel in it wherever they go during the trip. Traveling in the huge trucks requires more fuel and also stops the person from visiting places where driving a truck is not possible. German designer Christian Susana has solved both these problems with a concept caravan he calls "Colim."
Colim, short for "Colors Of Life In Motion," is a stunning blend of a motorhome, caravan and a car but the striking feature of this concept is the detachable car. A camper can drive the caravan to any camping location and then remove the car from the main body and drive it anywhere he or she wants to. This design makes sure that the camper is not only enjoying each and every scenic location in the vicinity, but also assures a green and fuel-efficient ride.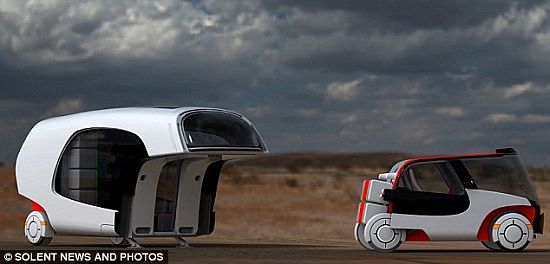 The Dark Side:
The car can be detached and driven to any place, but the main body of the caravan is left behind, which you won't always want if you are in a place prone to thieves or naughty animals.
Via: DailyMail