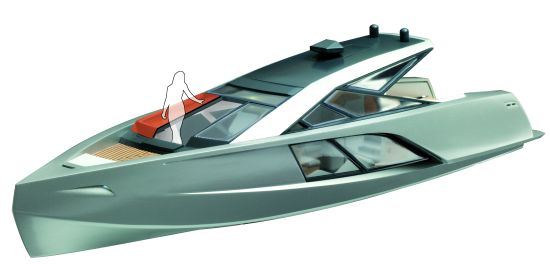 Eco Factor: Fuel cell-powered concept boat.
Designed by Simon Gorski of Entwurfreich, ZEMBO (Zero Emission Boat) is a 12m long, motorized boat concept, settled in the premium day-cruiser segment. The extreme lightweight construction of the recyclable aluminum-mono hull has excellent gliding properties and reduces the weight substantially.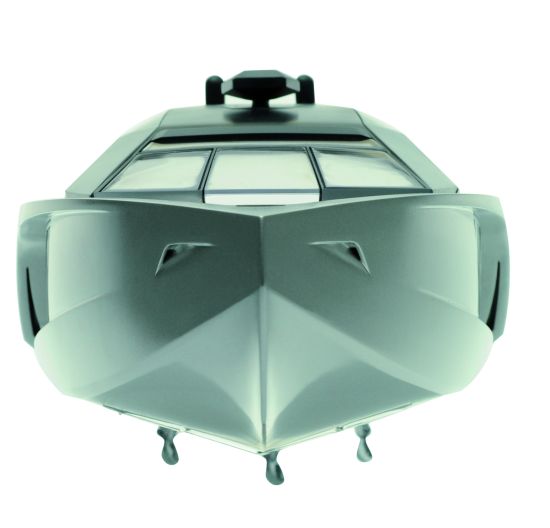 Powered by the energy from a fuel cell in combination with a wave generator, ZEMBO reaches an emission free top speed of 35 knots(65km/h), exploring an action radius of 200 nautical miles (370 km).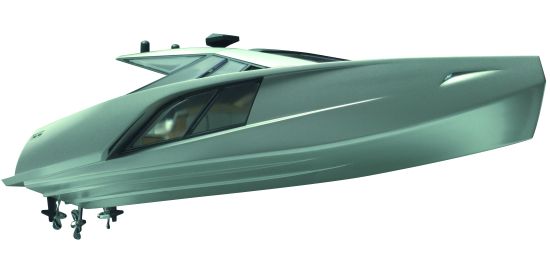 The new way of defining the interior space in the segment of a day-cruiser with a big central cabin for 4-6 persons, is not only visualizing the advantages of material and manufacturing method, but also leads to the possibility of alternative utilization concepts.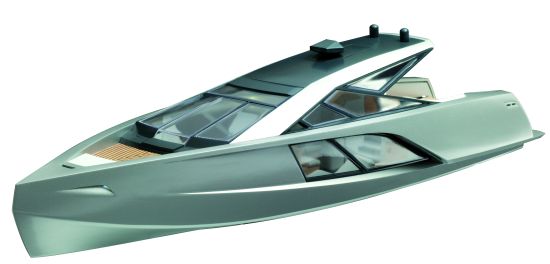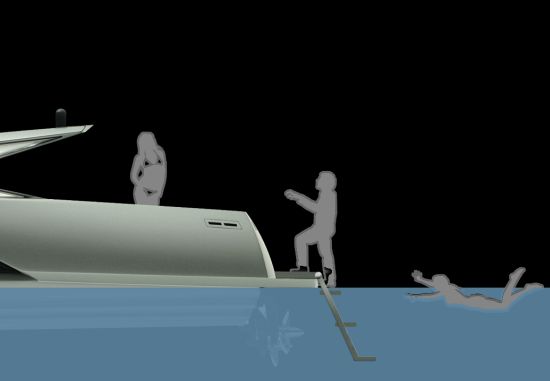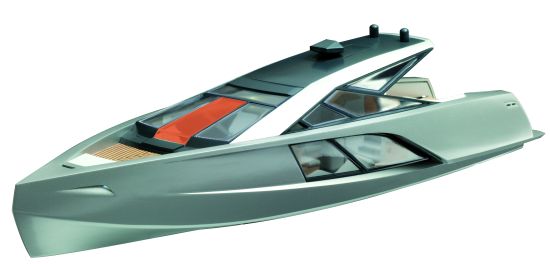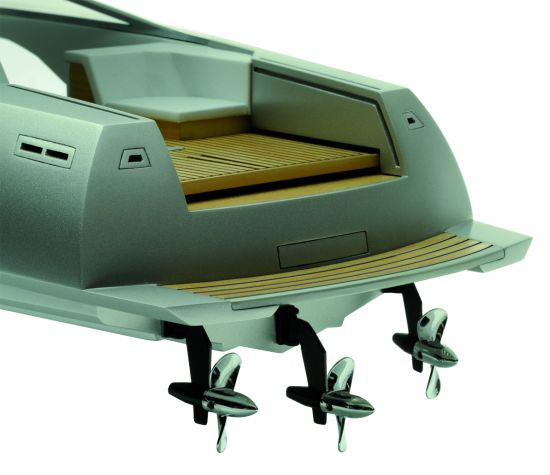 Thanks: [Simon Gorski]