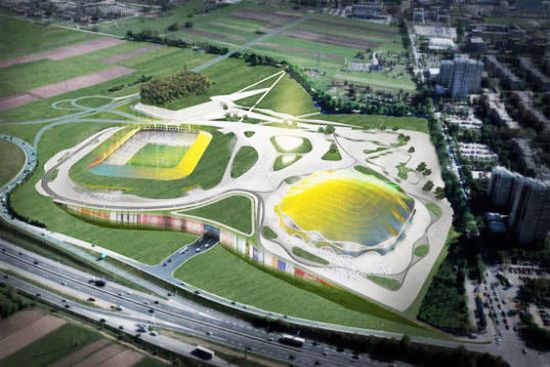 Eco Factor: Sustainable sports park to have a green roof.
Sadar Vuya Architects have commenced construction on a unique sports park in Slovenia that will integrate a football stadium, multipurpose sports hall and a shopping center under one expansive green roof. The football stadium will be underground with only the roof ascending above the plane.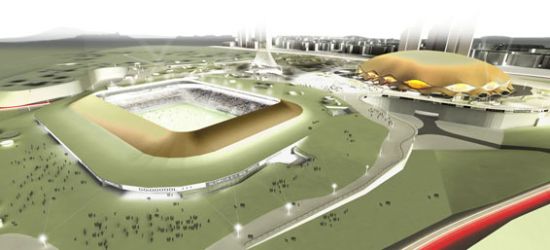 The façade of the sports park will have a special finish that will change color according to climatic conditions and viewing distance. The sports hall will have enough space for over 12,000 spectators, who will feel as close to the action as possible due to the compact interior design.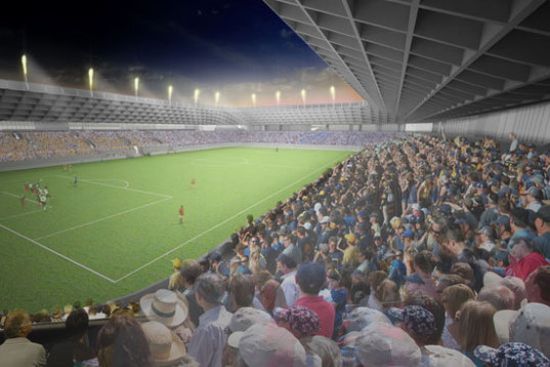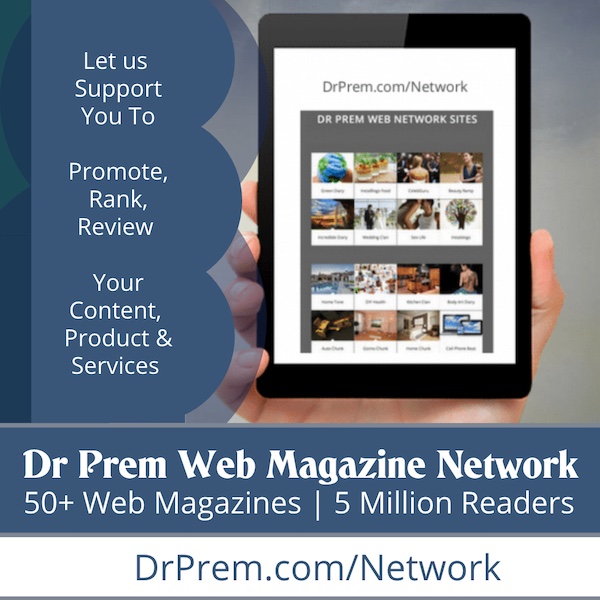 The roof of the complex will extend the green urban space across the northern section. With construction already underway, the first phase of the complex is expected to open by summer 2010.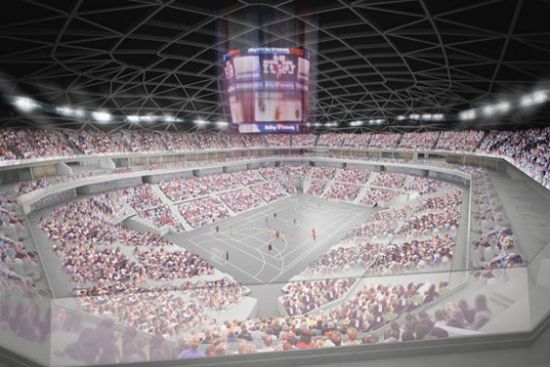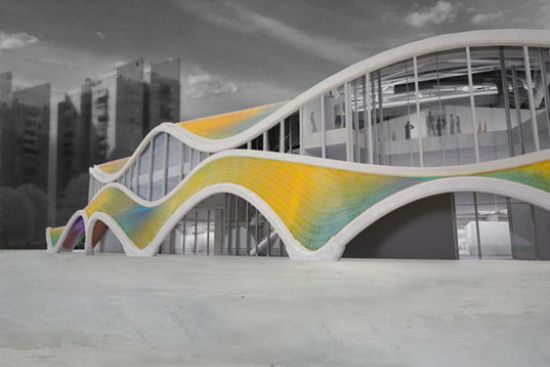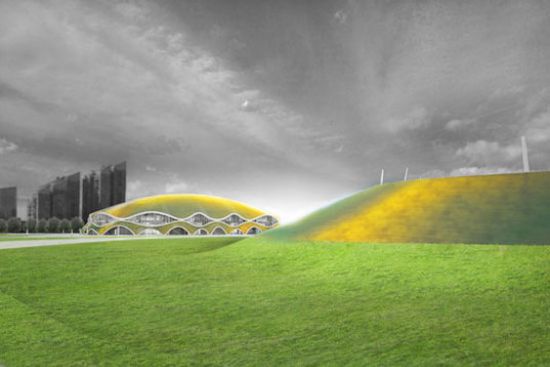 Via: Inhabitat