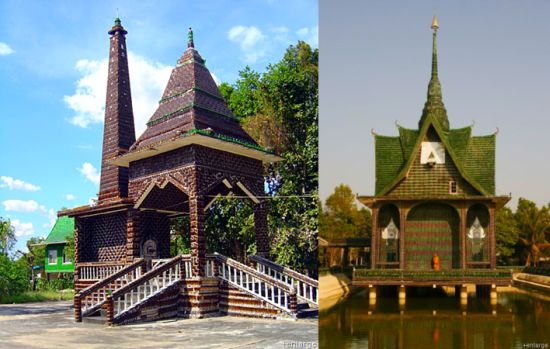 Eco Factor: Taking recycling to the limits, Thai monks have designed a temple from recycled beer bottles.
"Cleanliness is next to Godliness." You won't find many people who understand the meaning of this phrase better than some Thai monks from the Sisaket province. These monks have designed a Buddhist temple, called the Wat Pa Maha Chedi Kaew temple, using a million recycled beer bottles.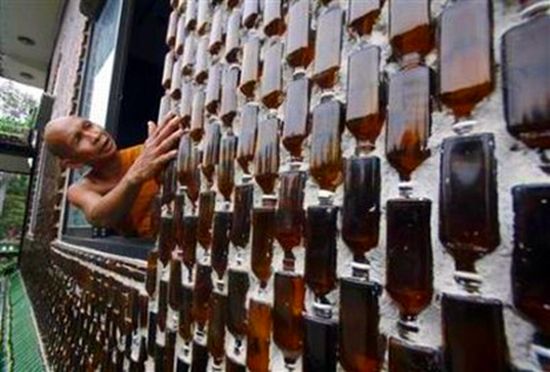 This spectacular structure uses the green colored bottles of Heineken Beer and brown colored bottles of Chang Beer, which not only makes it look beautiful but also serves as a good book to educate the disciples on the benefits of recycling and environment conservation.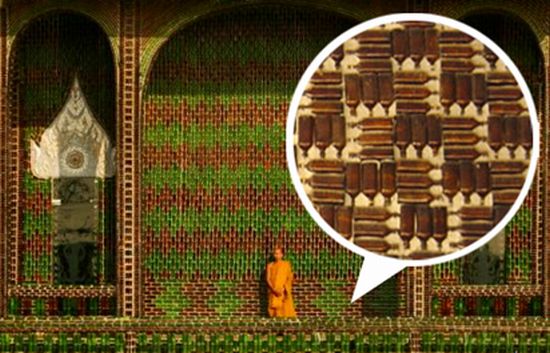 The temple also houses a water tower and tourist bathrooms, which have been carefully crafted from beer bottle litter. These monks sought help from the local people, who brought all that special building material to the construction site.
The Dark Side:
We are mesmerized by this amazing temple, which has nothing in it that should be critically evaluated. Hats off to the monks!
Via: Green Upgrader