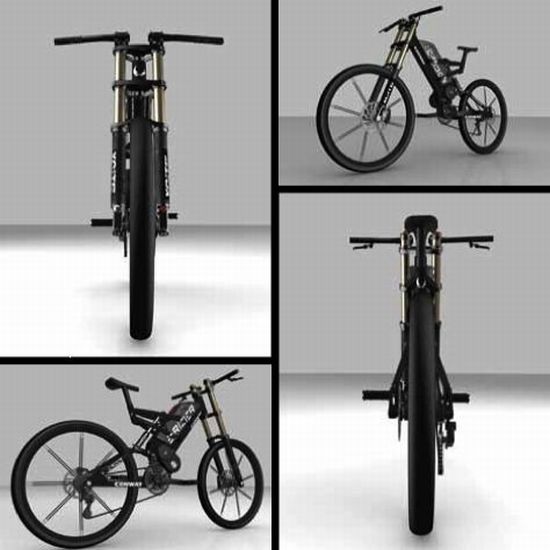 Eco Factor: Electric bike powered by a 36-volt lithium-ion battery pack.
Sporting stylishly muscular looks, the "E-Rider" is the latest work by the German bike-maker Conway. The electric mountain bike unveiled at the Eurobike 2010 in Germany is one of the most striking bikes I have seen of late. Powered by a 36-volt lithium-ion battery pack, the bike offers a range of up to 110 kilometers. It features a brushless motor that is capable of producing up to 2,000 watts.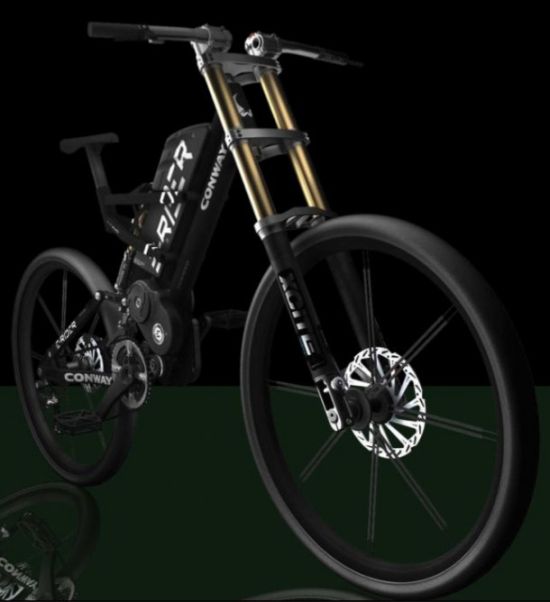 The 7020 aluminum frame in combination with a dual crown spring fork not only brings out a unique design, but also offers 160 millimeters of travel. Its lithium-ion battery pack takes just one hour to recharge up to 80 percent, while 100 percent recharging demands three hours of charging. Weighing nearly 20kgs, the E-Rider could open up new, higher-altitude trails to riders.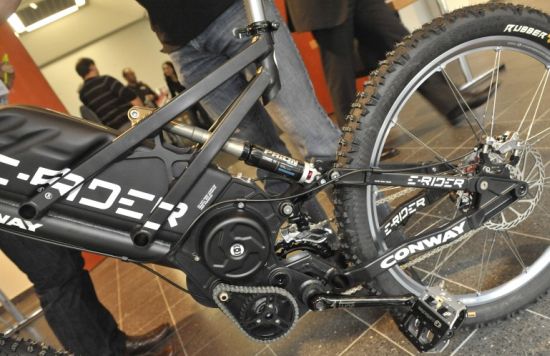 Via: Gizmag