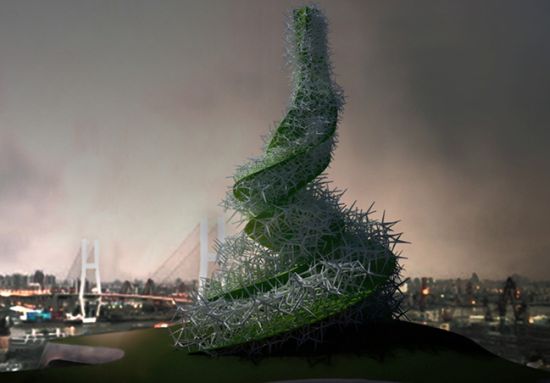 Eco Factor: Concept skyscraper uses algae to purify air.
The City Respiration Skyscraper by Czech architects Pavlína Doležalová and Jan Smékal is a 240m tall skyscraper that has been designed to bring fresh air back into the world's metropolises using algae as a medium of purification. The structure is intended to be constructed in the heart of the most polluted areas. A network of such skyscrapers can transform the pollution and exhaust fumes into clean air.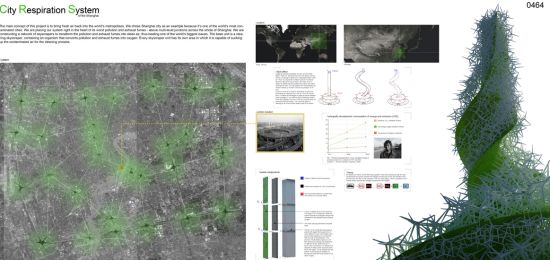 The outer cellular structure of the skyscraper is a 3D cluster of individual concrete three-spike units inspired by sea sponges. This structure acts as a chimney where warm and polluted air is captured at the bottom and filtered by the algae. The end result is purified and oxygenated air. The designers propose a network of these skyscrapers that can be strategically placed in the most polluted areas tp clean a city in a couple of weeks.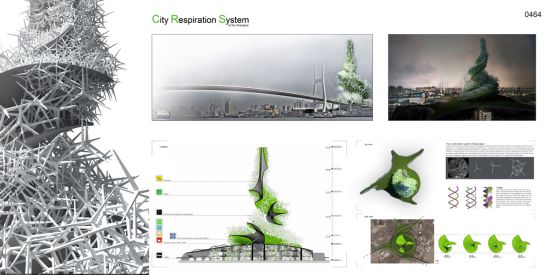 Via: Evolo