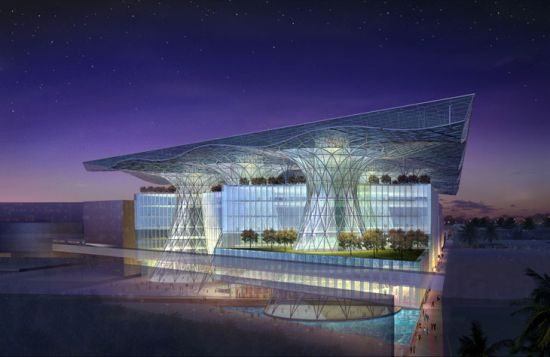 Earlier we told you about the world's first zero-carbon, zero-waste, and car-free city called the Masdar City. This $22 billion development in Abu Dhabi also requires some green building designs that are self dependent for energy needs. Since the city is the world's greenest the buildings that will beautify the place should also be as green as the city itself. To keep up to this challenge a Chicago architecture firm Adrian Smith + Gordon Gill was chosen.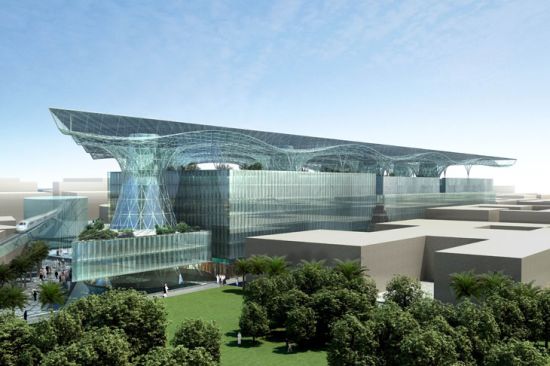 The firm has come up with a 'positive energy' building which will generate more energy than what it actually requires. The 1.4 million sf headquarters of the building (pictured above) will serve as the centerpiece of Masdar City.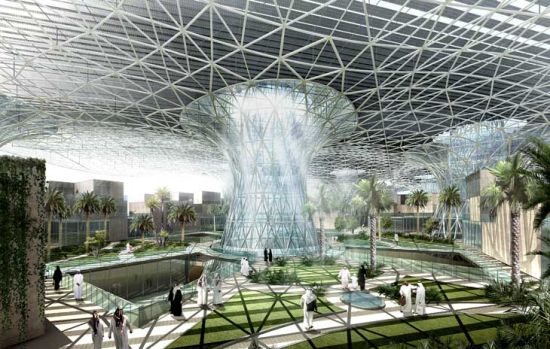 Not only is the building green, but its also the world's first mixed-use, net positive energy building in the world and costs a whooping $300 million. To make up the mega-task of generating own energy, this amazing building will make use of the world's largest building-integrated photovoltaic arrays, the largest solar thermal driven cooling and dehumidification system, and will also be the first building in history to generate power for its own assembly, through development of its solar roof pier before the underlying complex. This mega structure will also consume about 70% less water than other mixed-use buildings of its size.
Via: Jets on Green