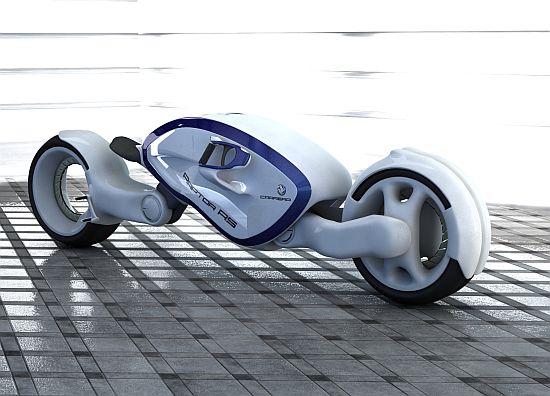 Eco Factor: Concept racing motorcycle powered by electric motors.
The Carrera Raptor RS by auto designer Adrian Carrera is a zero-emission racing motorcycle that gets powered by electric motors placed inside each wheel. Each of the visible rims in both the wheels has a static shape and holds an internal rim, which rotates along with the tire and the brake disk.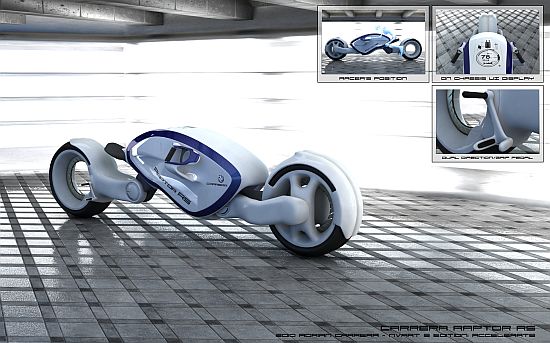 The unique rotation of the inner rim creates a visual effect for the onlookers. The bike leans to the left or right to take curves at high speeds. Moreover, the front tire can also rotate in its own axis using a gyroscope rotation system. Unlike conventional motorcycles, the front tire here doesn't move with the movement of the handlebar, but can be controlled electronically using the controls on the handle.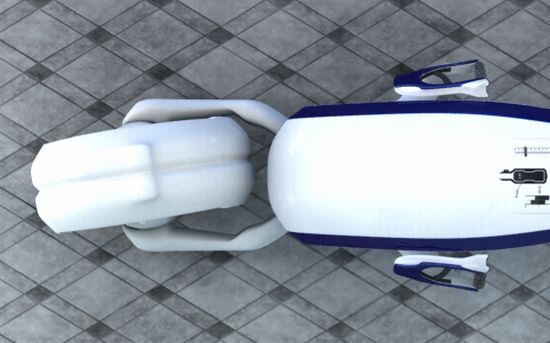 The motorcycle's user interface features a multi-touch display that can be moved across the upper chassis and is adaptive to the racer's needs. The handlebar has an inverted wing shape that provides stability at high speed. The racer can also control the aerodynamics and stability of the motorcycle by increasing or decreasing its height according to the speed, moving the center of gravity by means of the pivots in the lower front and lower back of the central chassis.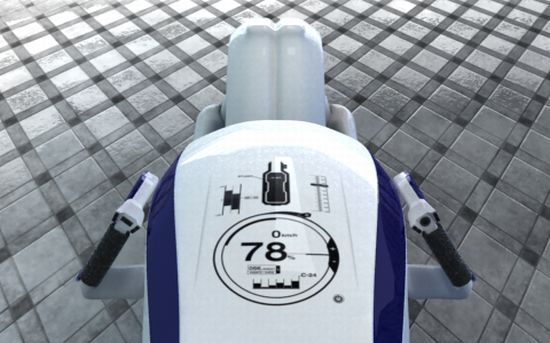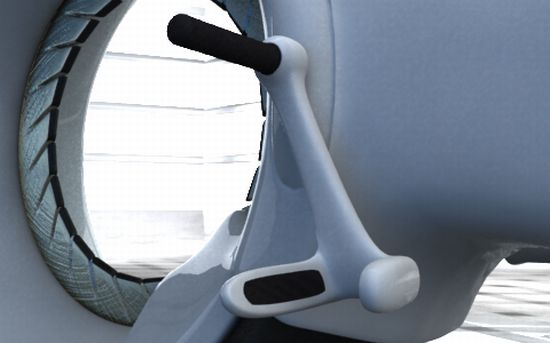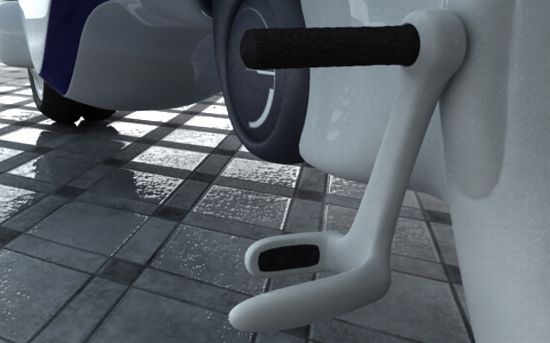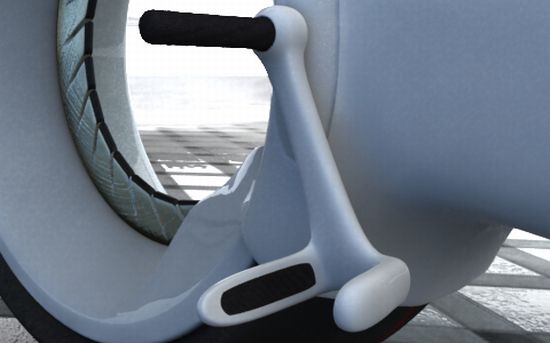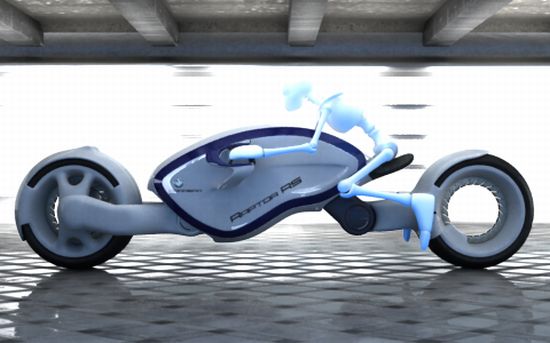 Thanks: [Adrian Carrera]