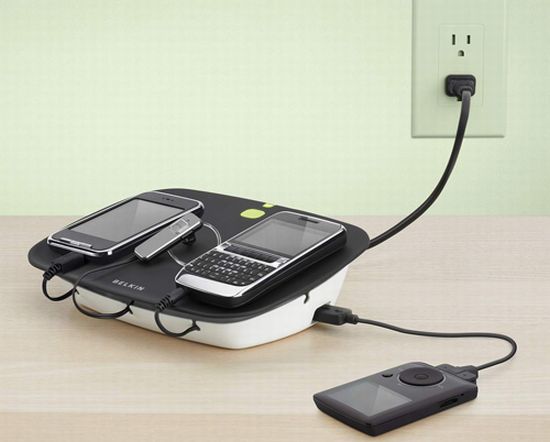 Eco Factor: Charging station reduces energy consumption by 75 percent.
Belkin previously unveiled its new Conserve Insight energy saving power-outlet adapter and has now come up with yet another energy saving gadget, the Conserve Valet. The power station presents a simple and energy-efficient way to charge multiple mobile devices at once.

The device can charge up to four mobile devices, reducing overall energy consumption by as much as 75 percent. Moreover, the power station itself draws no power when it's not in use. To further reduce energy consumption, the Valet automatically shuts off once all devices attached to it have been charged. It even senses when new devices are added so you always get a full charge. Priced at $40, the Conserve Valet can be purchased from Belkin's website.
Via: Cool Hunting