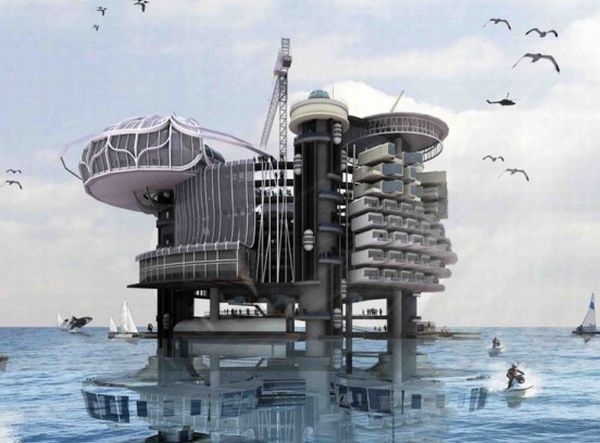 Malaysian designers Ku Yee Kee and Hor Sue-Wern have come up with the novel idea of transforming decommissioned oil rigs into habitable structures. With conservation of the environment being the order of the day, tapping renewable sources of energy is imperative. This is the most appreciable feature of this model. This sustainable habitat would contain a photovoltaic membrane on the roof to tap solar energy. Wind turbines will be positioned at strategic locations along the four facades of the structures. Further tidal energy collectors will serve as an extra source of power generation.
The design also offers flexibility of living and working both above and under water. The general population would be living above water while marine biologists, researchers and the like will have the scope to work under water and maybe set-up their own laboratories. The housing quarters and recreational facilities can be set-up in between. Peripheral steel beams could be used for strong winds to filter through without much obstruction and causing much damage.
This can well be the solution that many of the abandoned oil rigs are looking for. In 2010 an investigation revealed that there are nearly 27,000 abandoned oil and gas rigs in the Gulf of Mexico alone. Maybe these innovative designs will take shape in the near future and offer us this perfect habitat that seems to be right out of the pages of an enthralling science fiction novel!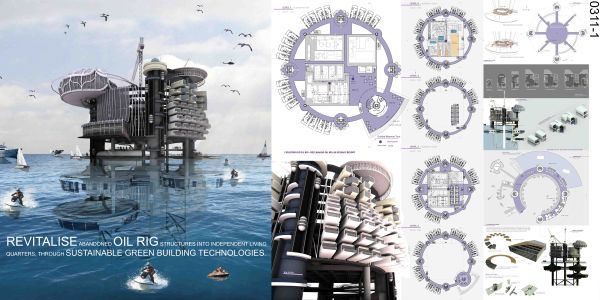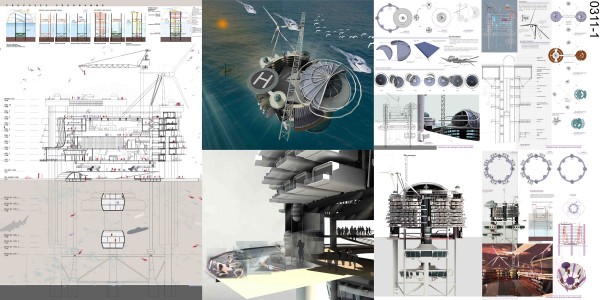 Via: eVolo