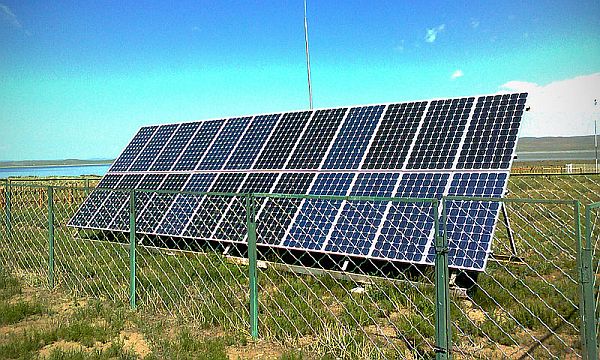 Alta Devices, a Santa Clara, California, technology company has announced its thin film gallium arsenide solar cell has set a new record of 28.2% efficiency in laboratory conditions. Alta devices revealed this development at the IEEE Photovoltaic Specialist Conference in Seattle. This efficiency is at least 1% better than any previous device and takes the technology closer to the theoretical maximum of 33.5% .
This efficiency is for the single cell. Solar panels, made of interconnected multiple cells, usually end up with efficiencies 8-10% lower than single cells. Solar cells, when exposed to light, generate electrons that are conducted away as electricity. If there is delay in evacuation of electrons, they decay causing heat and light. The heat released reduces the voltage and current in the junction but the light released can be re-absorbed to create more electrons. Alta Devices have found that increasing the light emission of the solar cell adds to the efficiency, and this could be a path-breaking discovery that could create a new direction for solar cell research.
Alta Devices' solar cell is based on thin film gallium arsenide in a flexible substrate. Most solar cells currently use silicon or cadmium telluride . Compared to these, gallium arsenide is a superior material but is higher in cost. To reduce usage of the material,Eli Yablonovitch , as far back as 1980, invented a process named Epitaxial lift-off in which very thin cells can be grown on a substrate and peeled or lifted off.
Alta Devices' new solar cell probably uses this technology to make the cell only one micron thick in comparison with silicon cells that are 150 to 200 microns thick and the Cadmium Telluride cells that are in the 15 microns range. The Alta Devices' solar cell being in a thin substrate provides for it to be applied both in rooftop type of rigid solar panels as well as the emerging application on windows , curtain walls and other shaped surfaces. The industry watchers also speculate if Alta Devices would actually go forward to manufacture solar panels or whether they would licence the technology to others, and stay in the technology development arena.
Via: CNet