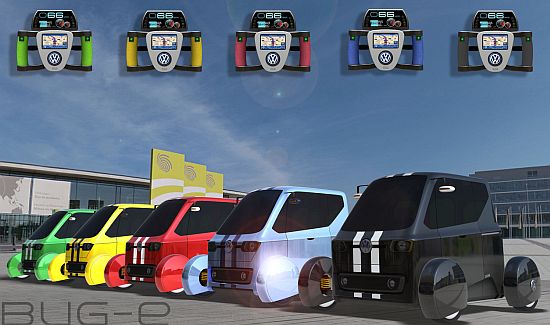 Eco Factor: Zero-emission concept car powered by electric motors.
Auto designer Thomas Edward Kent has designed a zero-emission concept car for future urbanities. Designed for Volkswagen, the concept car features an all-electric engine that is powered by batteries stored inside the floor of the vehicle. Including state-of-the-art drive-by-wire control systems, the Bug-E has no wheel arches, steering column, fuel tank or transmission tunnel to intrude upon the interiors.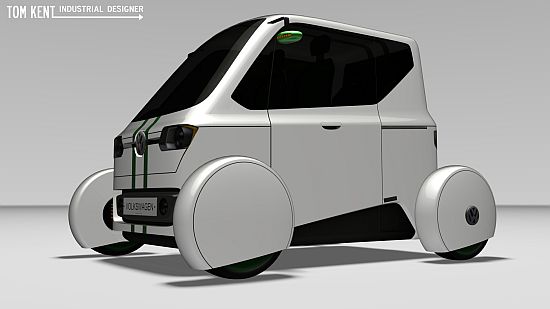 Using a clever adaptable seating system, the driver can configure the interior space according to the requirements of the journey. As well as being practical, this system allows the driver to slide the front passenger seat back and slide the driving seat across the center of the vehicle. This central driving position adds a fun dynamic to the driving experience, appealing to users who require a practical vehicle, but desire one which can be fun to drive.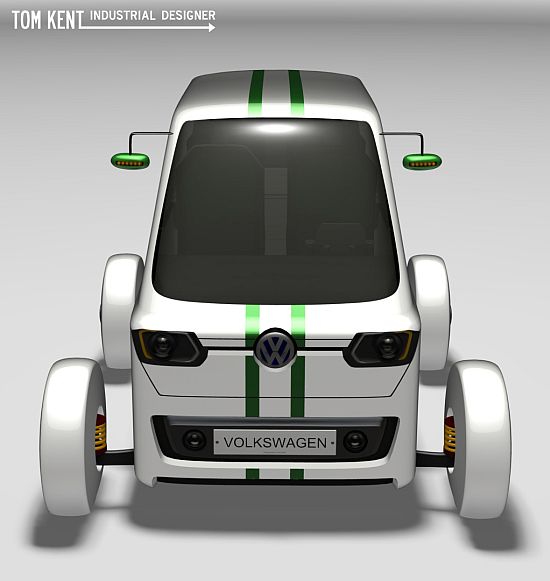 This also eliminates the need to produce left/right hand drive variants of the vehicle for different countries, thus reducing manufacturing costs. The energy storage system of the vehicle is made up of 18 bricks, each containing 200 individual cells which produce 30KWh at 370V. Weighing in at 200kg, the batteries offer an operating range of about 200km between charges.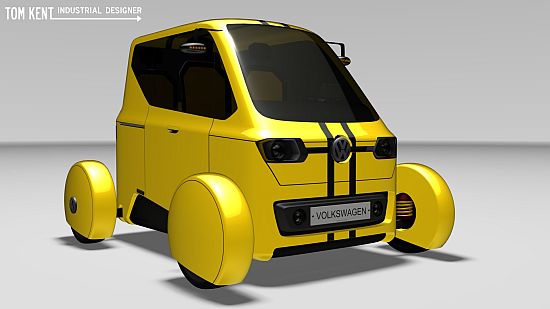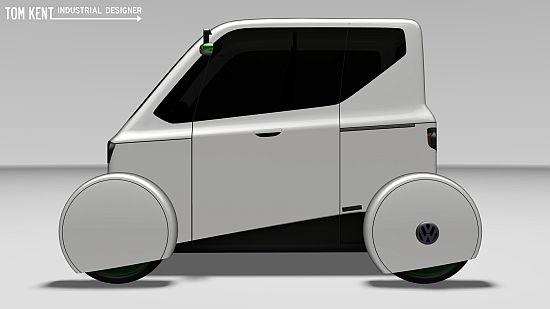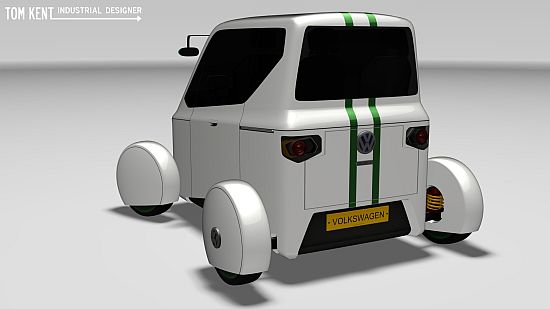 Thanks: [Thomas Edward Kent]