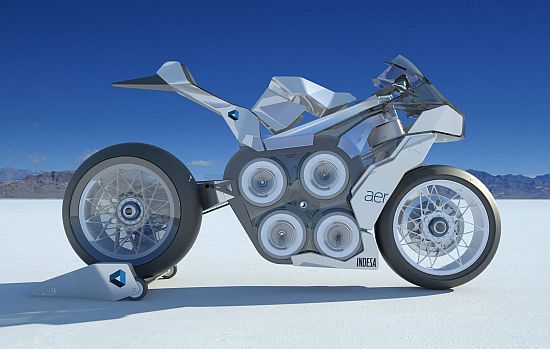 Eco Factor: Zero-emission motorcycle propelled by electricity.
Auto designer Andre Federico Look believes that racing is a significant medium in communication new technology and motorsports has the chance to demonstrate new technical and creative solutions within the framework of competition. To prove his belief, Andrea has come up with a concept electric motorcycle that can rival any conventionally-powered machine on the racetrack.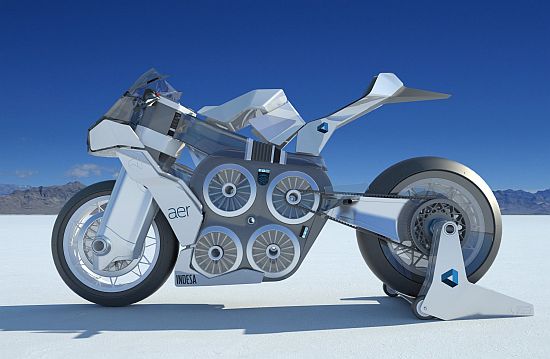 Christened the AER, the motorcycle features an asymmetrical chassis which takes care of maintenance and service in the pit lane. The motorcycle is propelled four electric engines that collectively generate a whooping 143.5KW of raw power. To evenly distribute weight, the four electric engines and their battery packs are centered as compact as possible.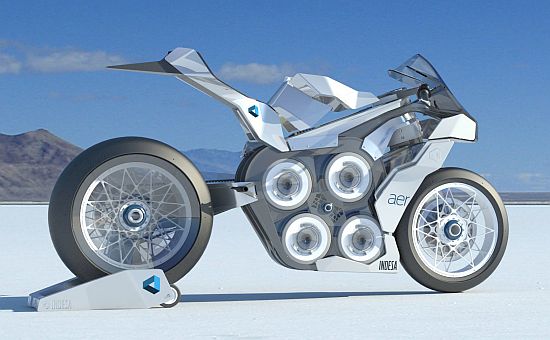 The "framerings" enclose the package of the motors and the batteries by assembling them to an engine block. Beyond that, the rims and other highly stressed components require to influence the bikes handling in a positive way. The tires, wheel flashings, and the rims are combined to a self-contained system. The rims are laid out to fit the needs of a sensitive tire temperature management. Especially, at the end of a race, the tires are worn – by ensuring a more constant temperature over the laps it would be possible to finish the competition without fighting against the specific tire problems.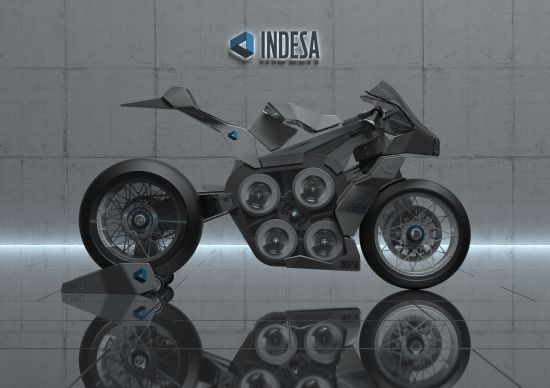 By assembling one smaller electric engine in the front wheel it is possible to recuperate a big amount of braking energy by only one system. The engine/generator system weighs about 4.5kg which is insignificant in comparison to a typical braking system. This motor supports in reference to acceleration and helps to reduce the stress for the rear wheel tire.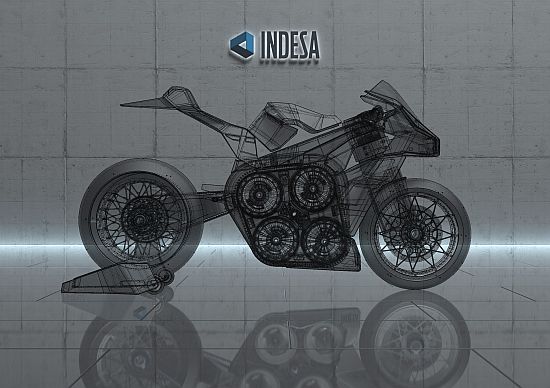 The designer has figured out two possible battery technologies, which use oxygen in the air for energy generation. The battery packs might either use lithium-air technology or zinc-air technology. This upcoming technology provides up to ten times the energy density of conventional lithium-ion battery.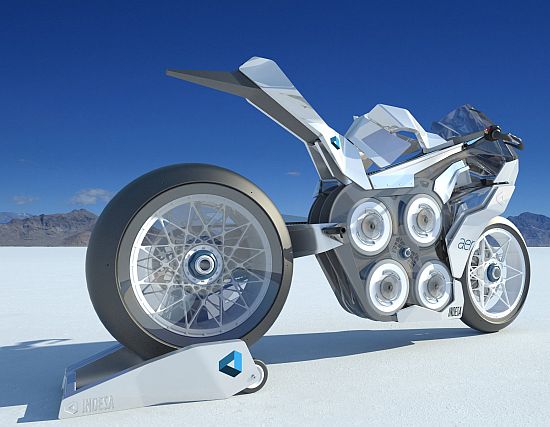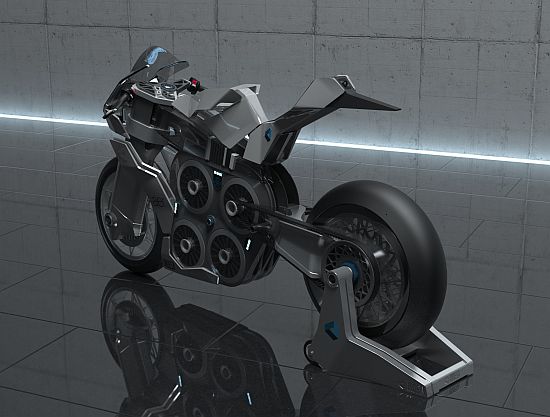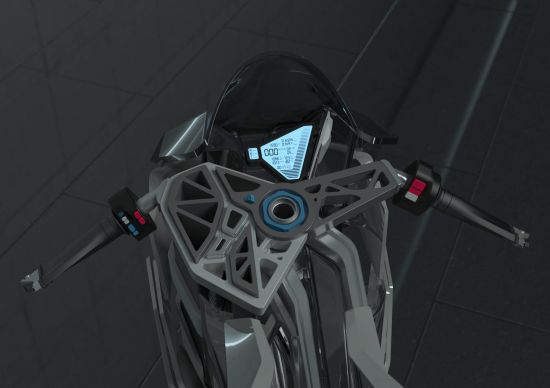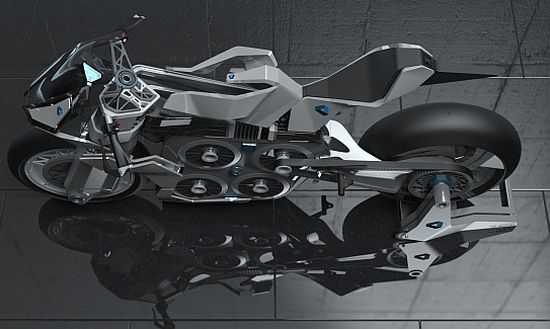 Thanks: [Andre Federico Look]