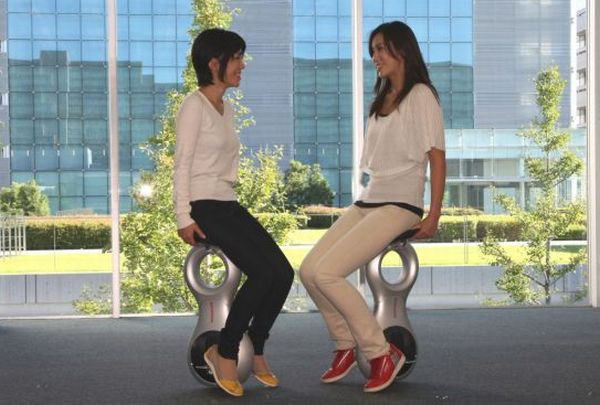 A unicycle is a crazy little piece of transport that only few will dare to ride. Just like a bicycle, it is powered by humans and is a single track one wheel machine. Less complex than a bicycle, it has never been able to match its popularity. But equally true is the fact that it has never ceased to amaze us. And when this uniqueness combined with ultimate mechanism of eco-friendly idea, we could not help bring you these five unicycles that have taken our breath away:
1. A Unicycle with an electric engine: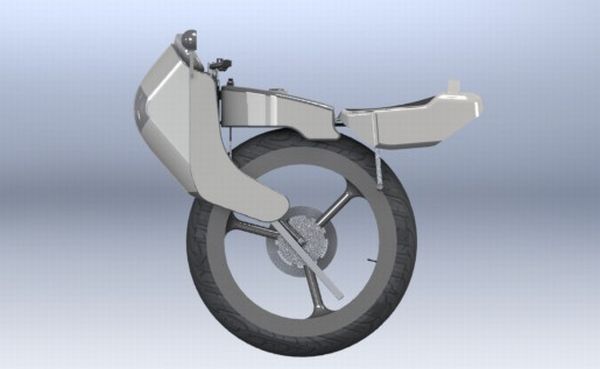 A duo from Instituto Superior Tecnico in Portugal has designed a unicycle that according to them is perfect for this urban environment. They have befitted this machine with an electric engine and by cutting down on emissions as well as bills they are planning to capture the hearts of the city dwellers and let them into believing that this is the best eco-friendly and secure transportation method for them. When they tagged the machine with the term 'secure', they actually meant it. To ensure that the rider doesn't fall off the unicycle, they have installed a couple of tilt censors connected to a hydraulic cylinder. This special system maintains the needed balance. This balance system also wards off the problem of additional weight caused by the addition of water. The engine can churn out a speed of 80 km/hr. To provide optimum comfort to the rider, disc and parking brakes have been incorporated.
2. Three 2 One unicycle: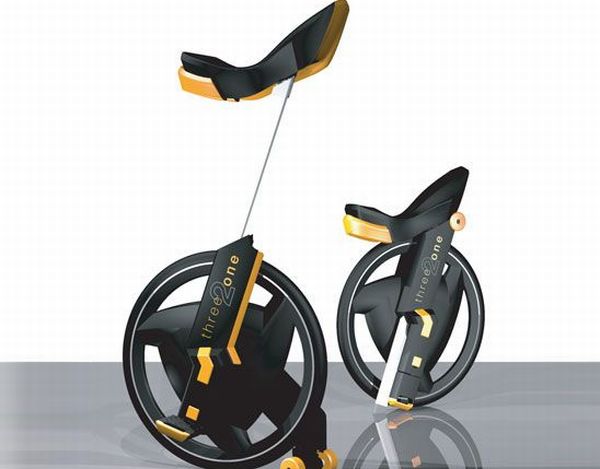 This unicycle is here to teach you cognitive and physical benefits. While enjoying the natural benefits of cycling, it helps in improving your posture and promotes a healthy back and core. The rider has the option of starting with three wheels and gradually progresses to one. It provides a comfortable ride to those who does not know how to ride a unicycle. Apart from providing health benefits, other factors that add to its uniqueness are the convenience and an inexpensive price tag. The cycle also provides you with the option of collapsing it when not in use. This ensures a fuss-free transportation of the cycle with you. You can invert the unicycle and rest it on your thigh. Pulling the green lever will replace the training wheels below the retracting seat.
3. Honda U3-X unicycle: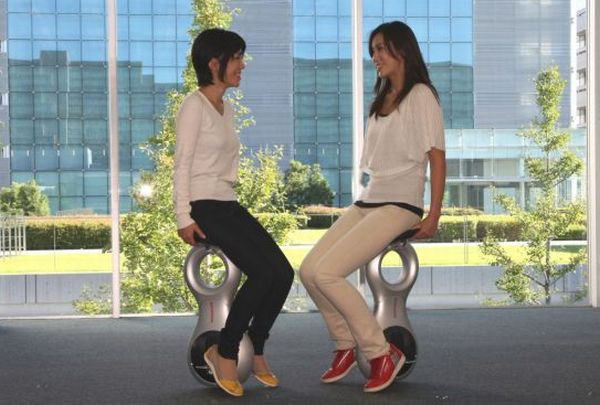 This unicycle by Honda gives the liberty to the riders to move freely in all directions. The U3-X can be used in home, office and sidewalks. The mechanism makes the movements swift so that you do not mess with the by passers. It has a light weight body with foldable seats and footrests. And the machine is powered by a lithium-ion battery. It keeps you moving for about an hour after a full recharge. The company's balance control technology ensures that the rider has a smooth and full control over the machine. It weighs below 10 kilograms and is high on the style quotient.
4. B_80: Unicycle with enhanced portability: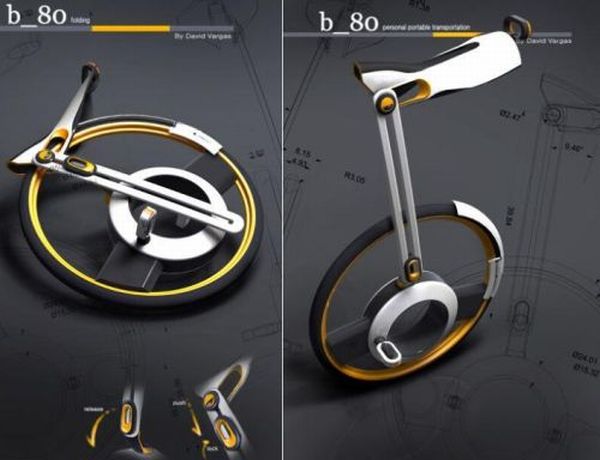 Mexican designer David Vargas has come up with a unique unicycle which tries to make the machine a hit amongst the people. He has shifted the support point directly below the center of the wheel. It is easier to ride than most of the other unicycles. Just like the three2one unicycle, it offers you easy portability along with the option of folding it. Its lightweight further adds to the portability factor. Designed perfectly for this congested urban world, this unicycle can provide you with ultimate riding experience.
5. Motorcycle + Unicycle Bombardier Embrio: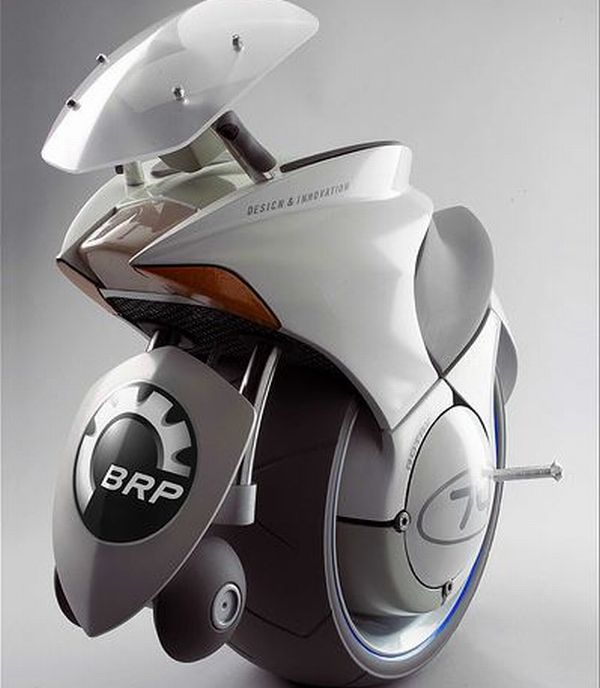 This is one handsome machine which can never let you down. The gyroscopic technology is sophisticated enough to balance itself and the rider on one wheel. There is a small wheel in front which balances the bike when driven at a speed below 12mph. The bike's sophistication is not reflected only in its look but also in the way it works. An advanced technology with hydrogen fuel cells will power it. Below 12.5 mph, it utilizes its front wheels to maintain the balance. This futuristic unicycle will be out on the roads in 2025.