The newly launched Electric Race Xtreme Buggy from the Italian car manufacturer TGS's kitty is sure to be one of the most coveted possessions this year. The electric buggy that runs at a maximum speed of 75 kmph, although small in dimensions, 260 cm by 166 com by 160 cm, is a power packed car that has the capacity to house two people. The car weighs about 620 kgs inclusive of the 16 kwh battery that takes about 8 hours to charge completely. Let's have a look at what all does this buggy offer!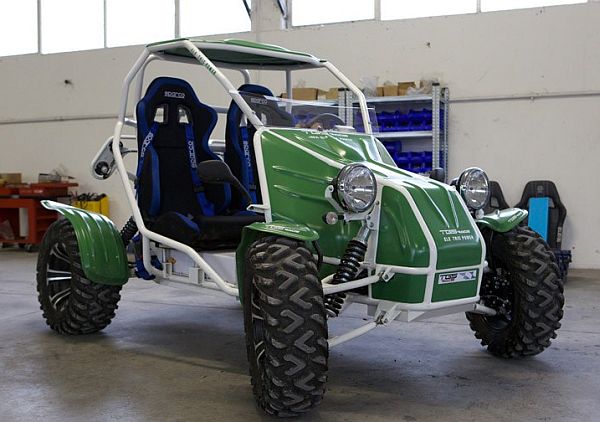 The electric buggy has a continuous power of 14hp with the peak power of 28 hp and is apt for races since it is designed with Sparco sport bucket seats. The strength and the ability of the car can be witnessed while driving through the rough terrains that could make any driver think twice. While the buggy is small, it has big wheels that make maneuverability an easy task. The thrill associated with driving this tough mean vehicle, that offers great driving adventure besides being green, is immense. The buggy comes in vivacious colors and lets one to be in touch with the ambience due to its open architecture. The design of quadricycle is such that one can easily drive through rugged alleys and climb and descend slopes due to its firm tyre grip.
The fun and adventure appeal of the electric buggy is an experience every driver would like to experience himself. The smart and earthy design coupled with its mighty robust looks make the Xtreme Buggy the most desirable eco-friendly drive this season.
Source: TECHVEHI