One of the key effects of 'Global Warming' is happening to everyone's favourite cuisine: Seafood.Not only are sea-levels and water-levels across the globe rising, rampant and unethical fishing is also affecting the habitat of seafood globally. Even though the demand of seafood keeps rising, humans are not being to support ocean safety.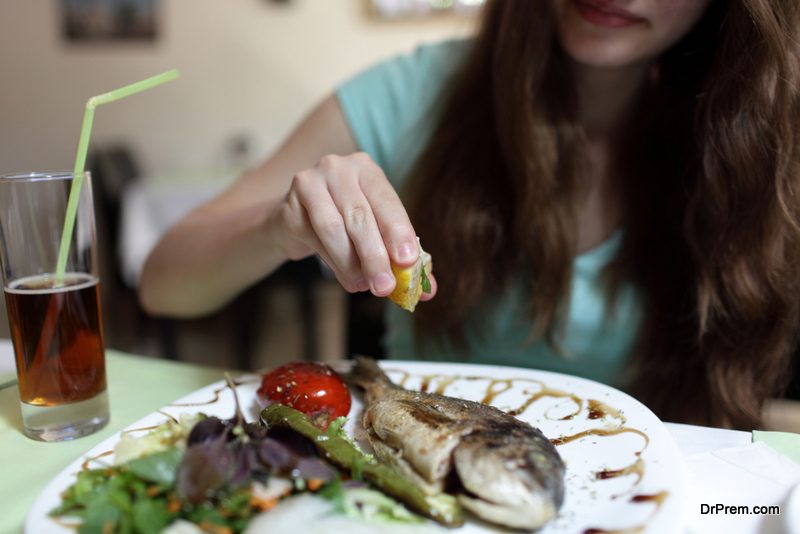 Everyone's desire to serve the healthiest fish is now a matter of grave concern. The choices made by the consumer are affecting the condition of the fishing community. The consumer's demand for a certain kind of fish that pleases their palette is pushing the fishing industry to over-exploit its commercial fisheries.
But all this can be easily tackled. Even though more than 50 percent of the world's fish has disappeared in the last 50 years, if the consumer decides to shift its focus on sustainable seafood, things will get better.
Now whenever one hears the word 'sustainable', they think it concerns the environment. In this particular case, that is not entirely true. 'Sustainable' here means to eat responsibly. It will not only help the environment but it will also keep you in the prime of your health.
Here is a quick buyer's guide to the best of sustainable seafood currently in the market and why you should choose to go non-GMO!:
Five key reasons why you should eat sustainable seafood –
Eat delicious –
Just because you choose sustainable seafood does not mean you do not choose the healthiest fish that is offered. If keeping a healthy outlook in life can also help save the environment while keeping your taste buds tingling with the best that is out there is always a great way to feel good about yourself, isn't it?
Support local businesses –Fishing as an industry supports a lot of households in the country for both food and a regular source of income, as most of the country is coastal. Buying locally-bought wild fish, not only helps the local economy prosper, it also helps other people in your society live a sustainable and happy life.
Sustainable seafood helps save endangered species –

To please you and the consumer en masse, the fishing industry has been over-exploited. Not only has there been rampant and unethical fishing to serve the healthiest fish, there has also been a disturbance of the ecological balance in the water sources near you.Scientists claim that close to 85 percent of the world's commercial fishing belt has been over-exploited which has resulted in most of your favourite fish becoming endangered. This will not only increase the cost of your favourite food drastically, it also means you will soon run out of it. Choosing sustainable seafood will help reduce the pressure on fisheries world-wide and will allow the ecological balance to be restored.
Healthier you – Though you might have heard it from your doctor or from that special someone again and again, eating healthy will always ensure that you live longer. The healthiest fish has loads of protein and as you might have heard before, it is one of its best attributes, taste not counted. Sustainable seafood also contains lesser to no chemicals and a high count of vitamins, minerals and the Omega – 3 compounds.
It is very easy on the pocket –One of the key focus areas of any buyer's guide is to provide a list of products that are easy on the pocket. And that is the beauty of sustainable seafood. Because of its easy access, local source and not-so-high demand, it is fairly priced as compared to the other options in the market.
Now let's take a quick look at the places and things that can help you can find these sustainable seafood options –
Go to the Dock: One of the main sources of the healthiest fish in the market is from the dock closest to you. Every dock has a fish market that runs in the wee hours of the morning. So if you are up for it, go for an early morning run or drive and you can head back home with your favourite food.
Use Apps: Now-a-days, there are mobile applications that help identify best practices in the fishing industry and also help people source the best sustainable seafood in their drive to get more people to eat responsibly.
See the tags: Every seafood item has a number of tags attached to it. To identify the best out there, look out for the following options: a. Marine Stewardship Council b. Aquaculture Stewardship Council c. Seafood Watch Partner d. Friend of the Sea e. SeaChoice.org
Final Words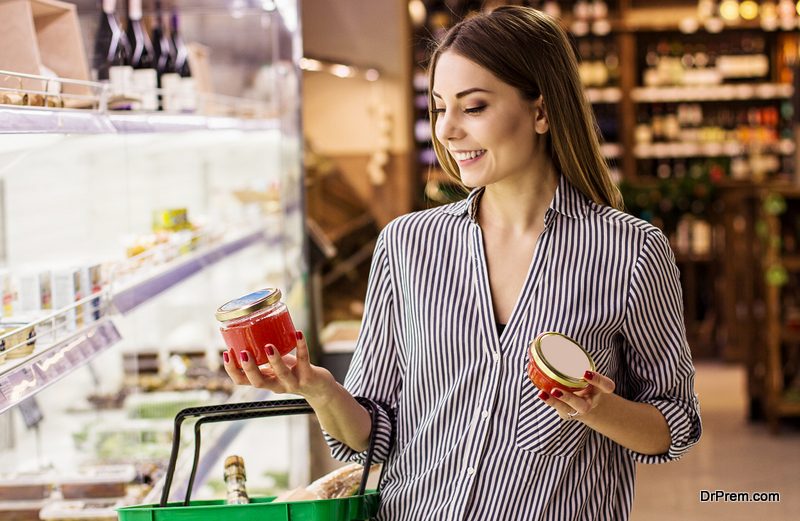 One argument that often crops up is that most people believe that their purchases from the local supermarket ensure that they have sustainable seafood because the labels on them say so. Though this is a valid argument, reading the fine print on the label is always a great option. Details of exactly the products are sustainable is always a great option.
One thing that needs to be mentioned here: Only buyer's guide alone is not going to help save the environment. For that to happen, each one of us needs to do our bit to help save the environment. The best way to describe it is – Having a driving license is of no valuable use if you are not going to drive a car.
Also, never refrain from asking questions. Fear of ridicule often leads to people not asking pertinent questions that could have helped them save tons of money and making a lot of wrong choices. Even if you do not feel comfortable in asking people questions, there are numerous mobile applications for this purpose. Kindly refer to them as and when the need arises.
Learning to identify sustainable seafood is not as hard as it seems. Once you make the choice to eat responsibly, it impacts the health over a period of time. Not to mention the environment. Gandhi had said: "Become the change you want to see in the world."