These days buildings are getting more high-tech to respond to growing concern over Climate Change. Making sure that buildings are designed to be more efficient when it comes to water and energy needs is necessary. Below are my top three picks for most sustainable buildings.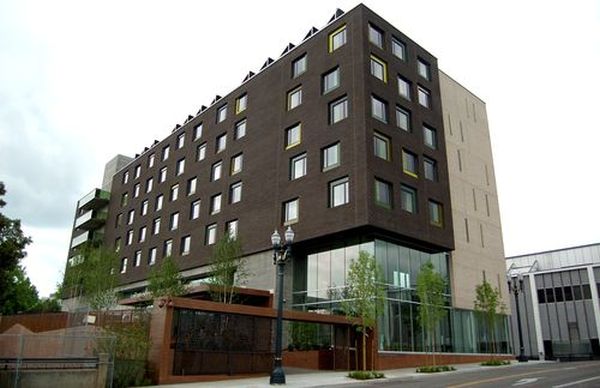 Bud Clark Commons
Environmental sustainability meets social sustainability in Portland, Oregon's Bud Clark Commons. The Commons is a creative design intended to give Portland's homeless population a safe place to stay that will convert into permanent housing. The project cost $28,750,000 that was funded by a mixture of public funds including low-income housing credits, funds from urban renewal, and funding from the Department of Housing and Urban Development.
The new build utilizes innovative technology as well as uses the natural environment to help the building run better. In order to save on electricity used in the building, the architects designed the spaces inside the building to capitalize on natural sunlight. Rooms on the first floor feature floor-to-ceiling windows that let in sunlight in the daylight hours, reducing the need for artificial light. The sun, in turn, takes care of about 80 percent of the Common's hot water need by heating it up without the use of electricity. The building also boasts a greywater system that collects water from showers and washing machines and uses it inside the toilets. This brings down the cost of water, something that the architects considered extensively.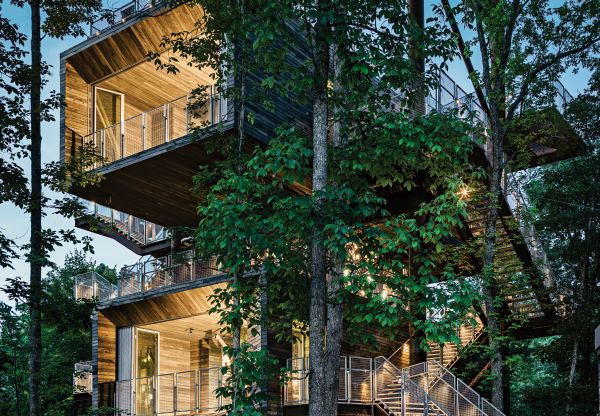 Sustainability Treehouse
Situated among the high trees of West Virginia, Sustainability Treehouse is a treehouse meant to teach. It features both solar power and wind power, and receives all its water needs from collected rain water. The site that the treehouse is built on is a recovered brownfield. Teaching environmental stewardship is one of the main reasons why it was built. During the school year, the site acts as an educational resource for local schools and throughout the summer months, the original clients, the Boy Scouts, use it. Other features of the treehouse include composting toilets and an extensive greywater system.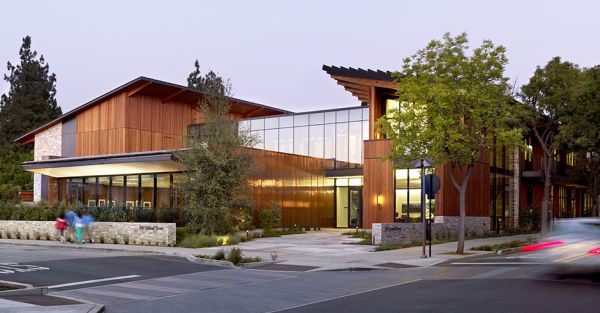 The David and Lucille Packard Foundation Headquarters
The David and Lucille Packard Foundation Headquarters is a net zero energy, LEED certified building. No expense was spared in creating this building. Since its creation, workers and staff that spend most of their day there have reported that their quality of life has improved. That is all thanks to the big open spaces and multiple windows that create a more relaxed atmosphere. It's no surprise that this building takes its water usage seriously. The Packard's are the ones that founded the Monterey Bay Aquarium. Rainwater is collected on the roofs of the buildings and used to provide 90 percent of the water for toilets and 60 percent of all the other water needs.