With decreasing levels of freshwater, farmers must make efforts to reduce water consumption. Agriculture uses up 70% of freshwater, which is a global phenomenon. Fresh water is a resource which is decreasing, the same as other natural resources and steps have to be taken to conserve water. Water used for food production and irrigation constitutes a major threat to the sustainability of global water resources. It's up to farmers to use methods which use less water, but which would not affect the quantity of food being produced. Read on to find out how to reduce water consumption in agriculture:
Using low-energy sprays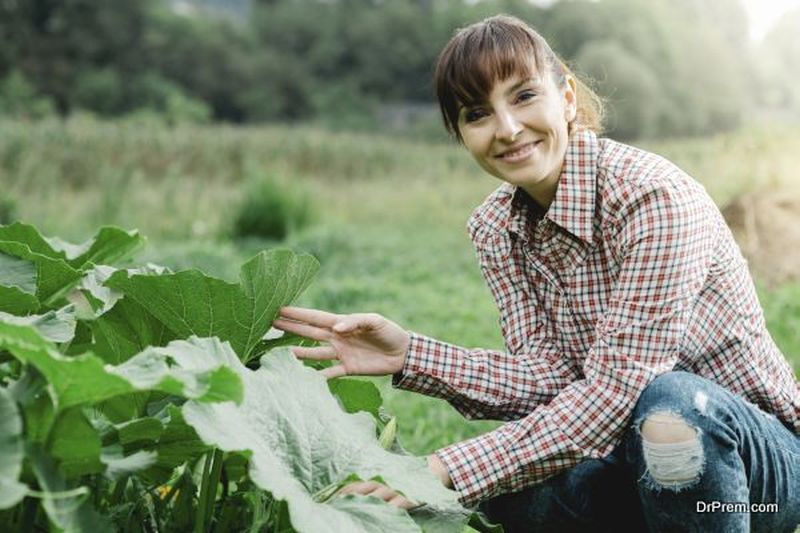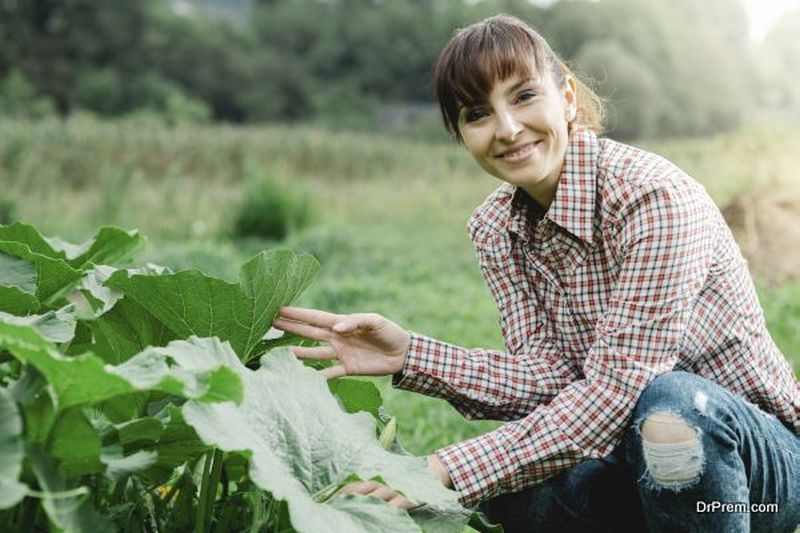 The Geological Survey of the US suggest that farmers can use LEPA or a precision application low spray which is centrally pivoted, to water plants gently, but with the spray being very close to ground. This system of watering plants can increase the efficiency of irrigation from 60% up to 90%.
Irrigation scheduling
Farmers can schedule irrigation based on atmospheric conditions or soil-based measurements which would reduce use of water, even as crop yields are improved. There are many programs and softwares which can collect weather related data, including rainfall, local temperature, crop evapotransportation and humidity levels, and can recommend optimal scheduling of irrigation. The University of Minnesota can provide a thorough guide about irrigation scheduling using checkbook method.
Controlling phreatophytes
Controlling the production of phreatophytes, which are plants such as tamarisk, willows, Russian olive and cottonwood, can help to conserve water, as these plants consume high amounts of water, reducing the amount of water available to a crop. These plants can be removed or reduced by a variety of methods, including mechanical or chemical.
Drip irrigation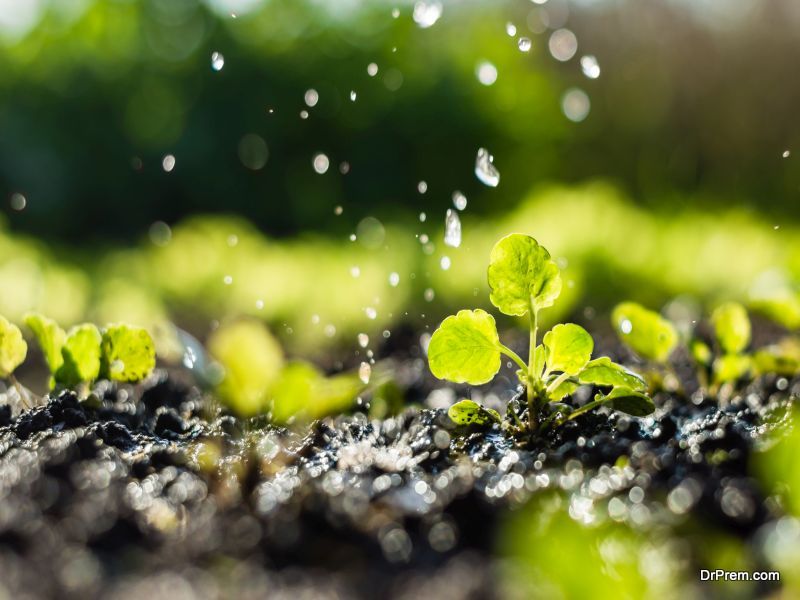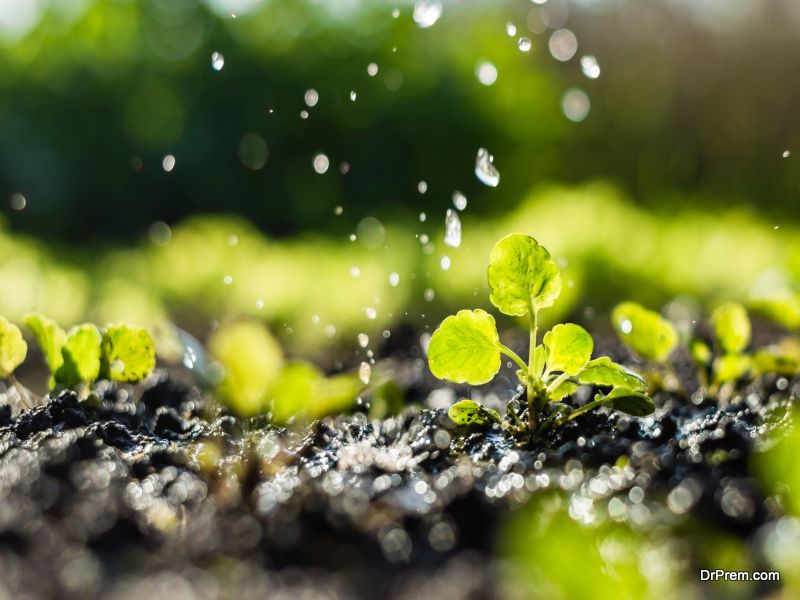 The method of drip irrigation is another effective way for farmers to reduce water consumption. This method of irrigation conserves up to 50-70% water than traditional methods of irrigation and also increases crop production by 20-90%. Drip evaporation provides the balance desired of water levels in the air, soil and plant growth is promoted while lessening evaporation and runoff.
Grow crops which need less water
Some crops require less water due to their physiology, such as olives and grapes or because they are bred to require much less water such as maize for Africa specially developed for regions where water is scarce. The choice regarding which crops should be grown also depends on socio-economic and environmental conditions.
Use treated wastewater and rainwater harvesting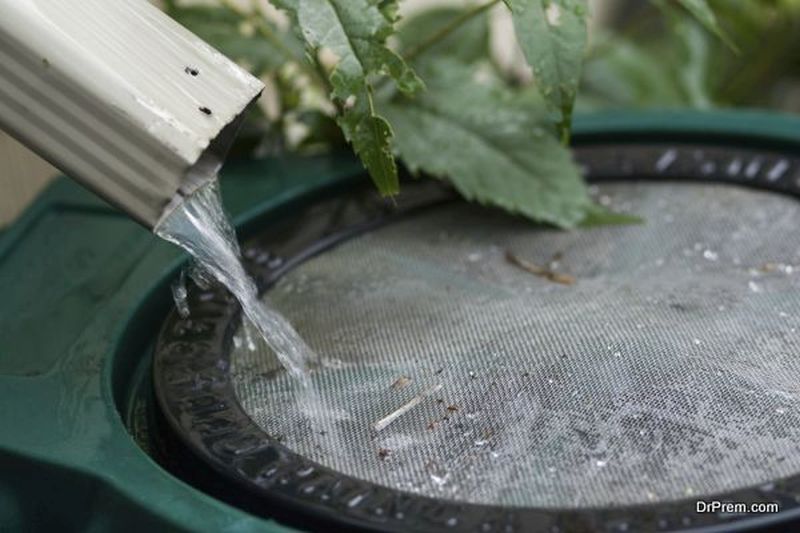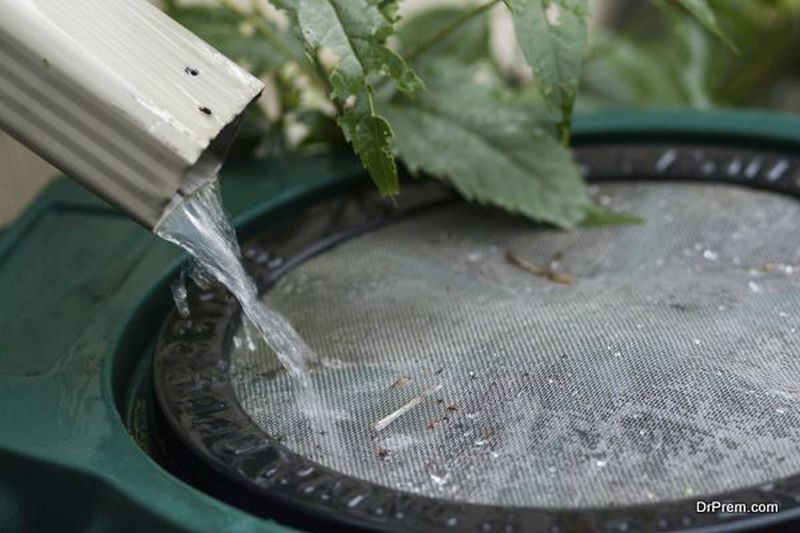 Farmers can use treated wastewater and rainwater harvesting as alternatives to irrigation.
Improve water retention of the soil
Water retention of the soil can be enhanced by different farming systems and methods like conservation tillage, residue management, contouring, zai, bunds and leveling fields. These methods reduce the amount of required to water the field.  Fields can be leveled by laser controlled equipment which can ensure that the fields' slope is ideal to retain water. A level field also conserves water by decreasing runoff and allowing uniform water distribution. Laser leveling reduces water usage by 20-30% and increase crop yield by 10-20%.
Black plastic polythene film
Laying a black plastic polythene film around certain crops can prevent surface evaporation, keep soil warm at night and control weeds. This method can save up to 25% in the requirement of water. A black polythene film of thickness 1-1.5mm is enough although it might have to be changed / replaced after a season.
Use water flow meter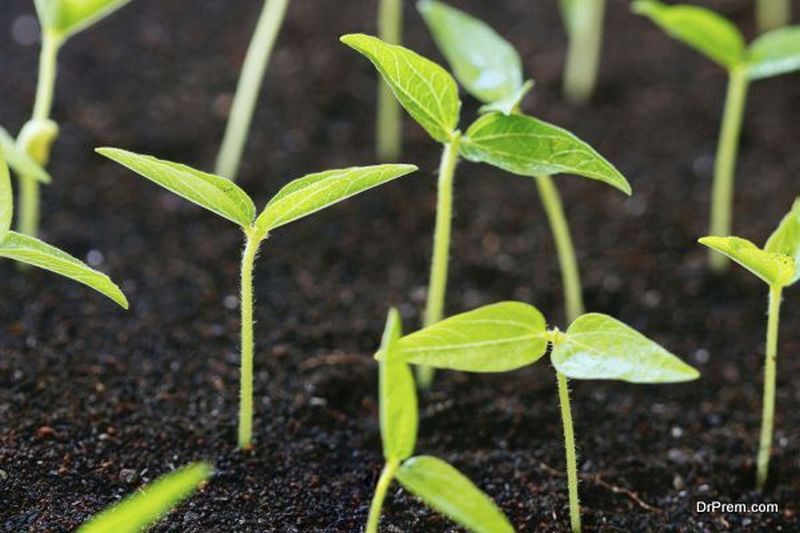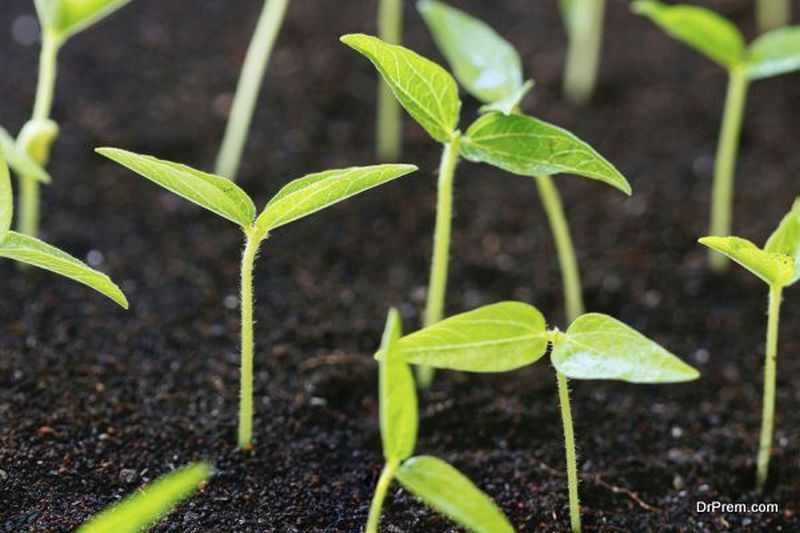 Monitoring the amount of water being used with meters which measure water flow can help determine the efficiency of irrigation and help farmers improve in managing water.
Tailwater return system
This system catches runoffs at the field's low end and pumps it to the field's top end for reuse. This system can include ditches which can collect runoff, waterways for irrigation, a pump, power unit, pipeline and a reservoir.
Improving furrows
Improving furrows enables water to flow further down thus improving water distribution and decreasing the potential for percolation at the top of the field.
Micro-scale solar powered desalination units and other technological advances can help farmers in their endeavor to reduce water waste and in conserving water without hindering yields.