Sustainable architecture or green architecture principles are used in every stage of construction – right from conception to completion. The goal of sustainable architecture is to construct buildings which have a reduced carbon footprint and can achieve net zero energy status. Builders are using natural, renewable materials, incorporating green features and advanced sustainable technology so that the buildings consume the least energy. Sustainable design principles in architecture promote the health of residents and have minimum impact on the environment.
Here are some common sustainable design principles in architecture: 
Green roofs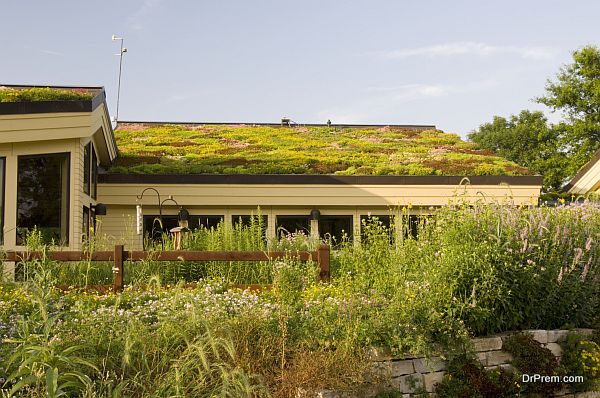 Green roofs lower the temperature of buildings, improve the air quality of the surroundings and helps to add greenery in urban settings. Green roofs attract birds that might nest there. Plus, beautiful plants and green roofs are a respite for the residents. Green roofs are created by experienced contractors who can design them according to the weight your roof can support. They help residents pick out the right plants for the roof, as these plants can filter rainwater, help in insulation, and so on.
According to sustainable architecture design features, green roofs can be as simple or as complex as required. A simple green roof is one which is just a groundcover, or a mix of eye-catching moss, herbs, plants, and succulents. There are extensive and intensive green roofs which builders/residents can choose from.
Solar shingles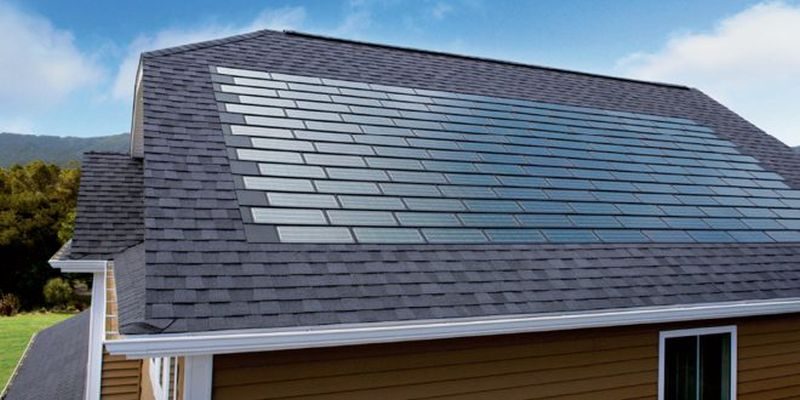 Image Source : sitiosargentina.com.
Solar panels help to reduce electricity bills and they help to earn money too. However, solar panels are quite expensive and can be an eyesore. The answer to that is installing solar shingles, which are integrated into green roofs. These shingles are not very obvious. However, they're also more expensive, as they function as roof shingles too. Solar shingles belong to the advanced category of sustainable architecture design features. 
There are two types of solar shingles – silicon shingles or thin film shingles. Thin film type shingles are more affordable but they produce less solar energy than the silicon type shingles. The solar shingles have to be wired into the electrical system, and a certified contractor has to be hired to do this. The professional will also check whether the roof is suitable for solar shingles.
Rainwater harvesting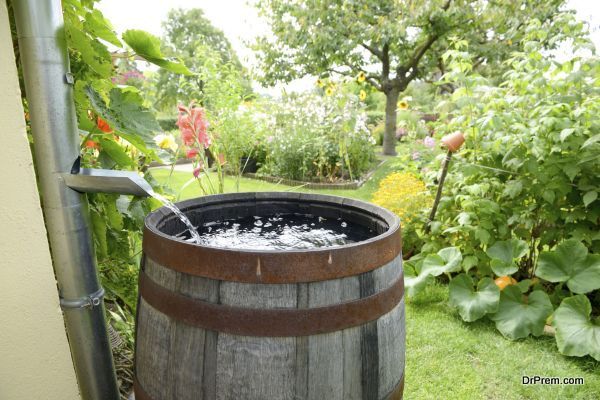 One of the major principles of green architecture is resource conservation. Potable water is a resource which is depleting every year, even as the demand rises. Rainwater harvesting is a green solution which almost all new green buildings are embracing. It's no longer ugly barrels collecting rainwater, but these systems can be quite striking too. Some architects have designed rainwater harvesting systems which look like fountains or urns. They collect rainwater and add to the beauty of the garden too. The water is collected underground, which allows homeowners to collect and store rainwater, ready to be used when required. Some states do not allow rainwater harvesting and in some states, it is considered as grey water. So builders and homeowners have to find out the laws before investing in a rainwater harvesting system.
Sustainable design principles in architecture such as rainwater harvesting help to reduce the use of natural resources.
Using organic and recycled materials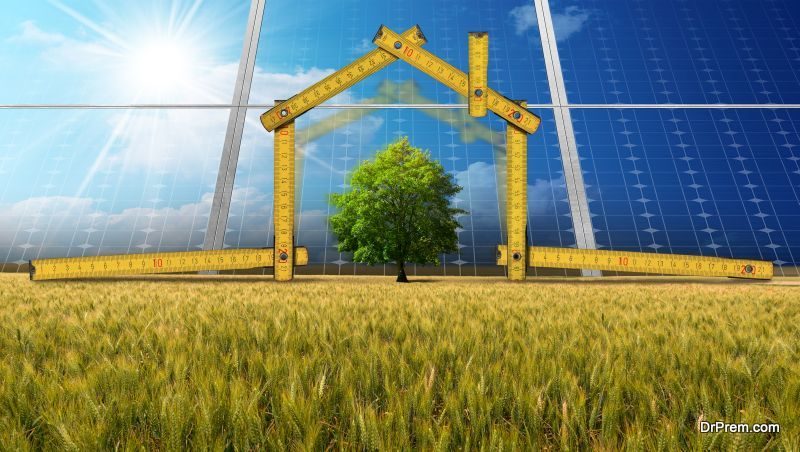 According to principles of green architecture, the materials used for construction should be organic or recycled and reused materials. It could be homes made out of containers or buildings/homes which are prefabricated using eco-friendly materials. Another popular material which some green architects are using is cob. Cob, used by our ancestors, is coming into vogue again due to its organic nature.
Cob is like clay, made from a combination of straw and wet earth. They have a typical, organic, curved shape which is obtained as the homes are made with hands. Some cob homes have furniture, hooks, shelves also made from the cob.  There are many groups who help people to build cob homes.
Vertical gardens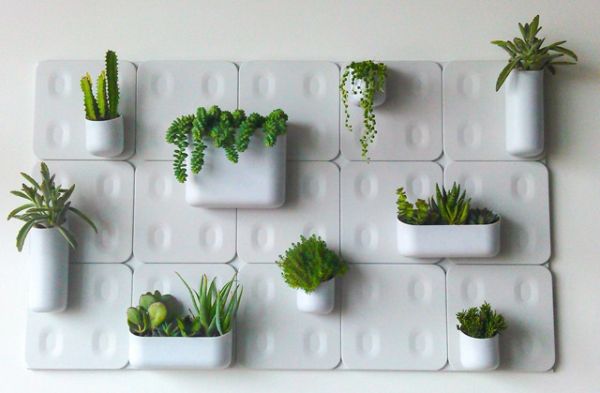 The aim of green architecture is to reduce the amount of energy consumed by buildings. Vertical gardens are being used by architects worldwide for this purpose. These gardens are beautiful and regulate the ambient temperature naturally, reducing the use of heating and cooling systems. For example, the Aboukir Oasis, a 5 storey building in Paris whose entire facade is covered by 7,600 plants. 
Sustainable design principles have to gradually become the norm in order to conserve and distribute resources to a growing world population. Renewable energy, rainwater harvesting, vertical gardens etc should be adopted by all builders and homeowners to make a significant difference.