Art is often hard to understand. There is much that gets lost in artistic interpretations. But the messages that these Eco works of art convey is clear. You can tell by their use of materials. These are designs that want you to think about how you can reuse and recycle things. These artist have turned trash into treasure. Enjoy.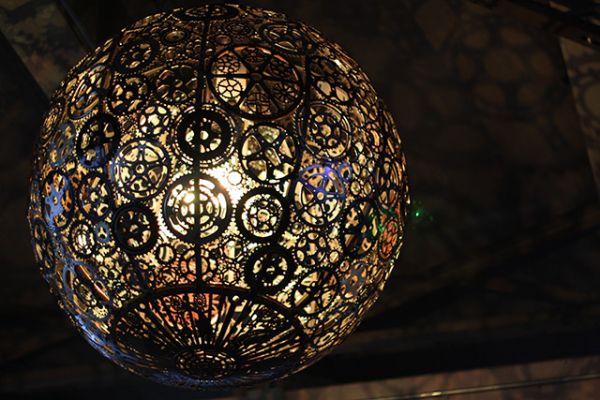 Recycled bike part chandeliers under a Texas overpass
Recycled bike parts never looked as cool as this. This light fixture created by artist Joe O'Connell and Blessing Hancock is made from custom steel and bike parts. It used Led lights to light up the underpass where it was displayed. The chandelier was a public art project that was commissioned by the Department for Culture and Creative Development. It is part of a long-term goal to revitalize San Antonio neighborhoods. The chandelier is called by the name of Ballroom Luminoso. It has a distinct Latin American feel. The small detailing that surrounds the light fixture is small icons taken from Hispanic history.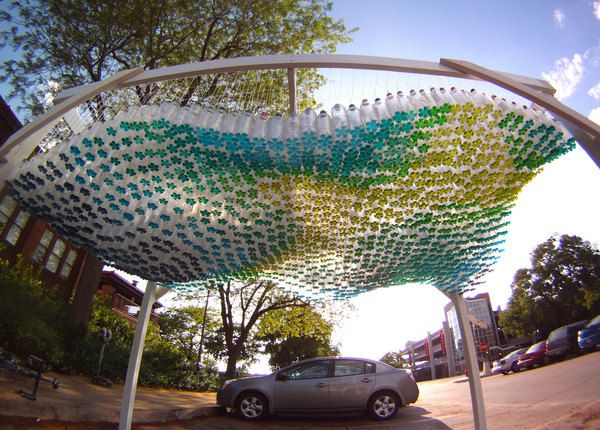 Recycled bottle canopy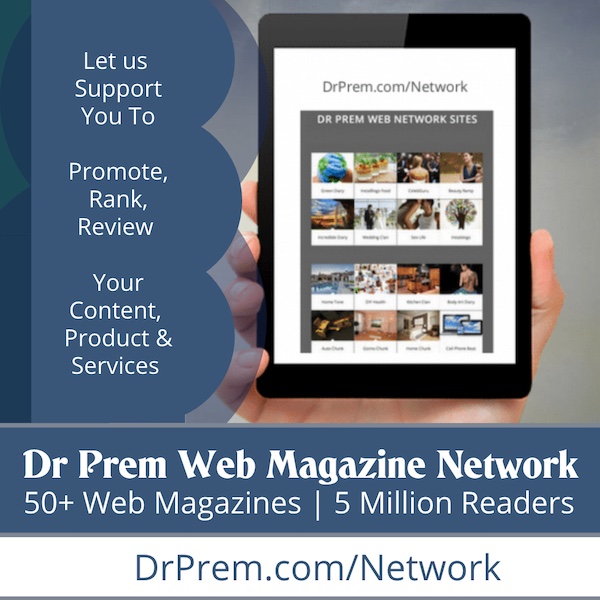 This is a beautiful way to reuse plastic bottles. These bottles definitely will not end up in any landfills. That is what designer Garth Britzman was thinking when he created this stunning canopy of rainbow colors. He wanted to find a way to stimulate interest in new ways to recycle. He surely accomplished it. This is an art piece that is destined to get people talking and conversations going about recycling.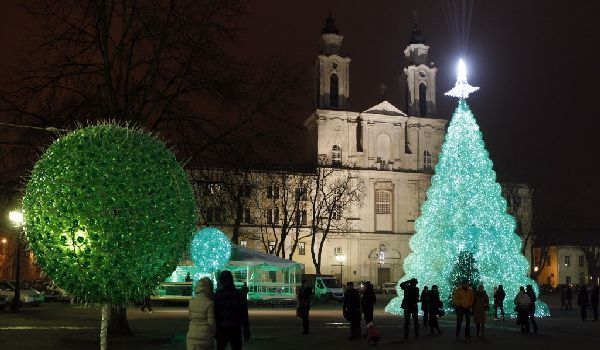 Tree of 40,000 bottles
The scope of this project is breath taking. In 2011 this tree turned heads in a Lithuanian town as this 13 foot tree was erected. The city had been going through financial trouble so in order to conserve money Artist JolantaSmidtiene to build something creative that wouldn't cost a lot of money. Smidtiene came up with this. It has now become a town tradition.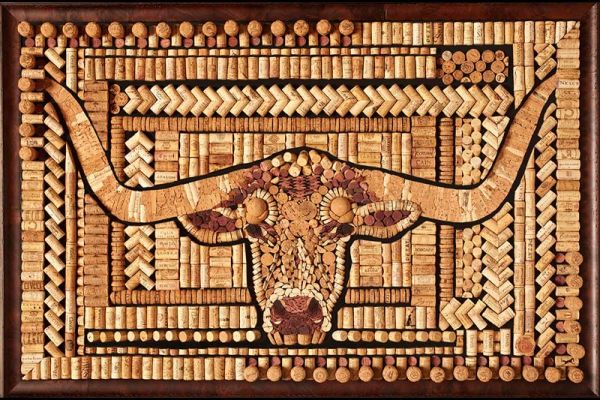 Wine cork art
What an interesting style of art. Although cork is not harmful to the environment and is a sustainable choice for various products, it is still a good way to make sure the corks don't end up in the garbage. Artist and illustrator Scott Gunderson collects thousands of wine corks to use in his art. They are labors of love. His wine cork art can take anywhere from 4,000 corks to over 9,000.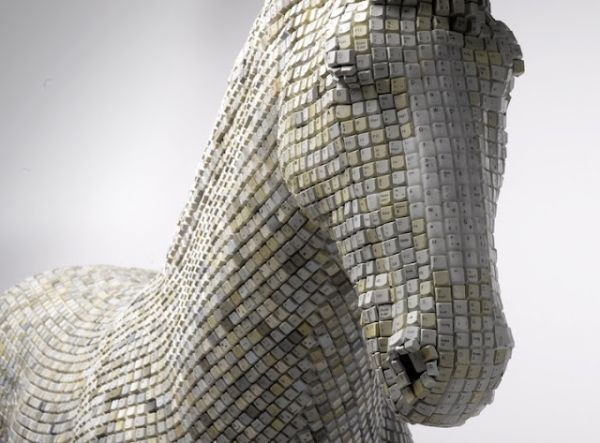 Keyboard Horse
Babis Cloud has a creative way of exploring concepts. Hedonism (y) Trojan is a prime example of this. For all intents and purposes, it is a Trojan horse made out of recycled resin keyboards. It seems that he is comparing the internet and technology to sneaky invaders attacking from the inside. It is an interesting concept. The sheer amount of computer keys that it took to pull this artwork off is admirable.