Books are the real givers and each time you open them you will find a treasure of knowledge. Apart from rendering knowledge, old books can be turned into something valuable too. How about transforming your old books and adding character to your home? Gather all your old books, crumple paged covers, and turn them into an interesting display. Below are some spectacular examples of how you can turn your old wrinkled book into something so precious and beautiful.
Unconventional necklace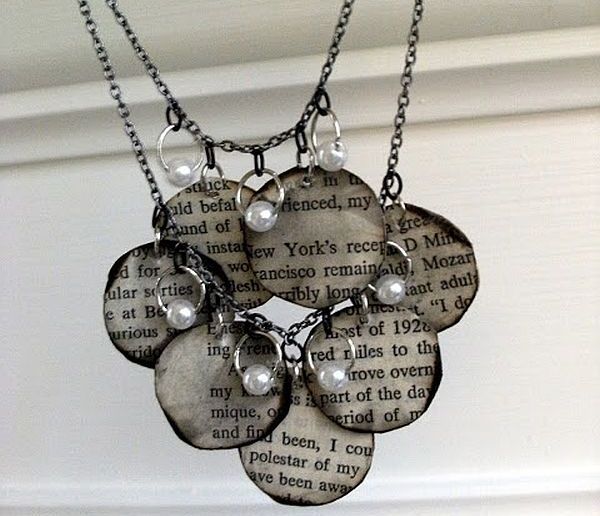 This is best and creative idea you can put in action. You can cut some pieces from your old book and turn it into an amazing necklace. You can take a chain and go crazy with your style. The paper pieces will take all the attention and will give you a unique look.
Book key holder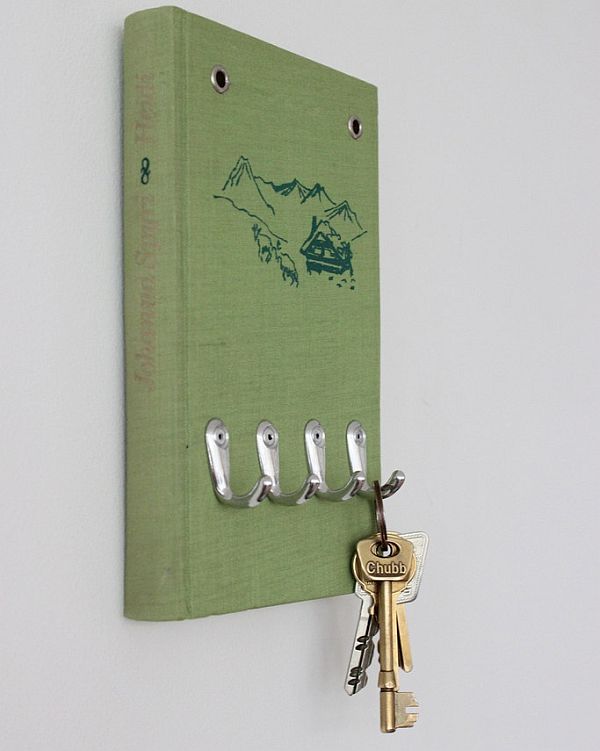 Grab your vintage book that is lying in one corner doing nothing all covered with dirt. How about giving them some work? Your old book will carry your keys from now on. How? It's simple, turn your old rugged book into a key holder that will also give a new life to your book and newness to your home.
Innovative mailbox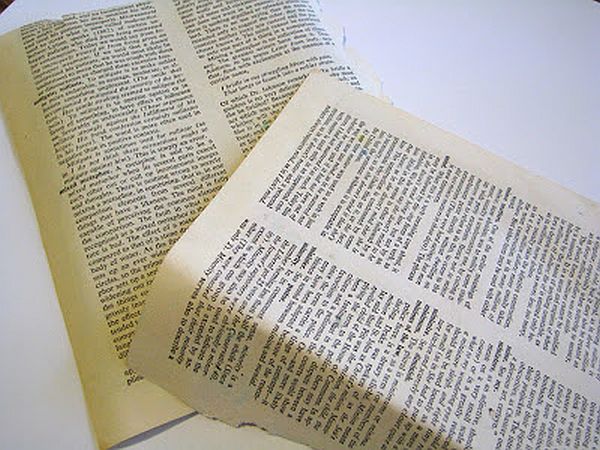 You can tear all the pages from your old book that has hard and attractive outer cover. This intelligent and unique mailbox design will add some individuality to your home.
Page your wall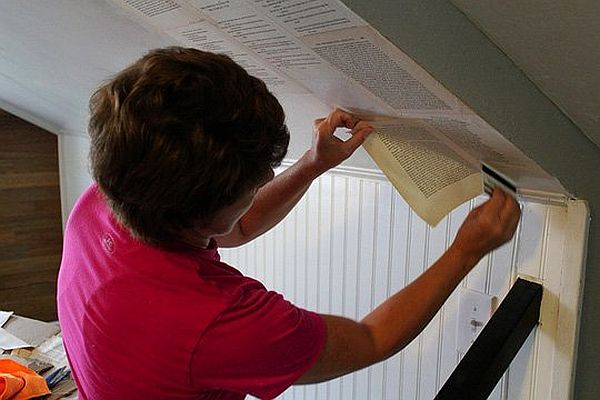 This idea will be most loved by all the book lovers, you can take all your old books and tear their pages and attach all the pages on the wall. It will give your room a vintage feel and the vanilla scent of old and yellow pages will make you feel as if you are actually living with your books.
Paper pencil holder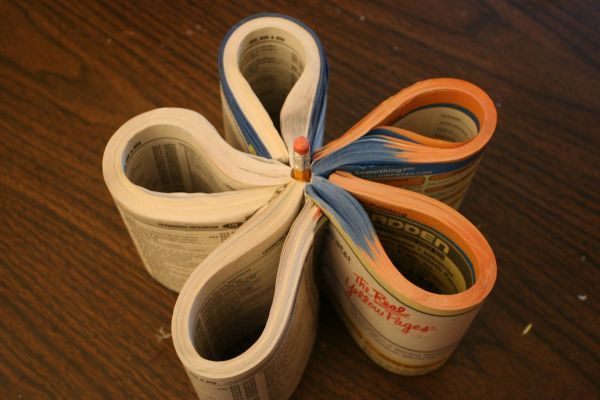 All those bulky and big book can turn into eye catching pencil or pen holder. Your desk's highlight will be this pretty and extraordinary stationary holder. This is really an innovative and creative way to add some liveliness to your home décor.
Summary
Books always inspire us to do something indeed this time we are inspired to do something with books. You can put some creative ideas in giving different, unique and new life to your old books.