Without having to rely on mains electric supply to juice up the battery of your gadgets, solar powered chargers are great companions for all your camping trips. A dead battery is no fun, especially when you are in the middle of nowhere, but there is a source of power that is naturally available and free to use. Harnessing the power of the sun's energy you can charge your USB devices and never run electronically dry again.
Solartab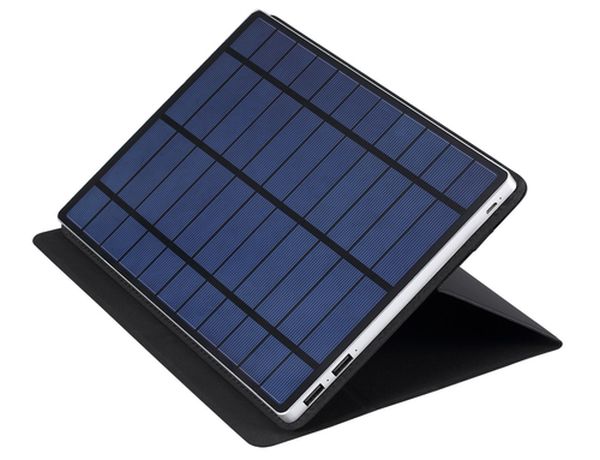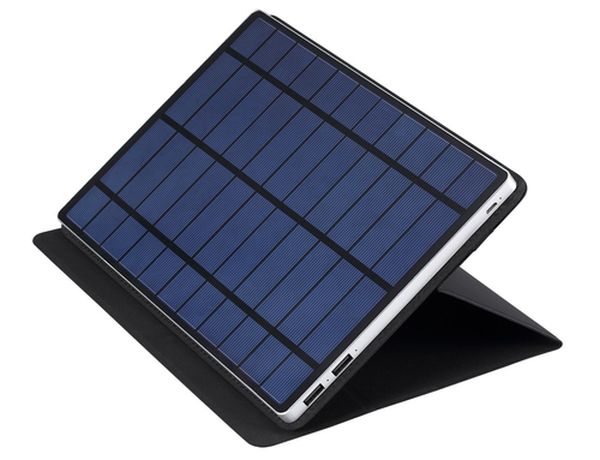 With a capacity of 13,000mAh, this super-powerful solar powered charger can completely charge a dead iPhone in 90 minutes. Designed for the first generation of iPad, the charger weighs 2.65 pounds. A tilting stand has been provided at the back for best positioning it against the sun and a battery level indicator is available at the top corner to let you know the charge that is stored in the Solartab. By charging the batteries on the Solartab you can use it even when there is no sunshine.
Travel solar charger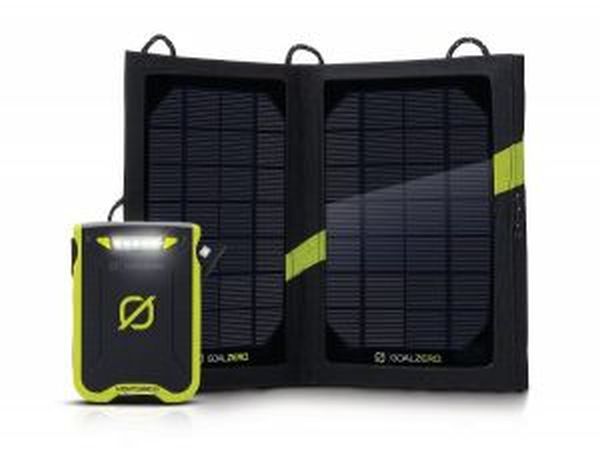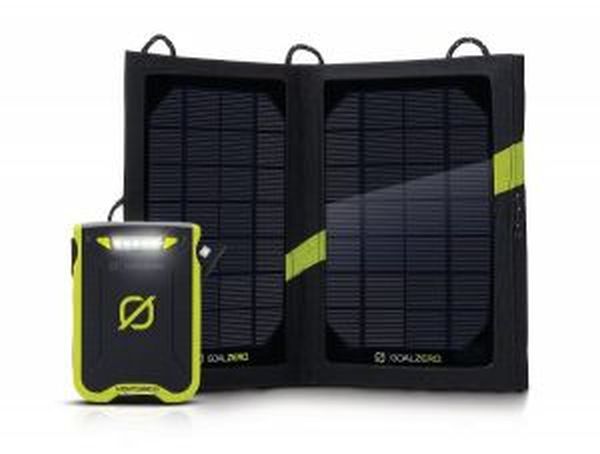 This pocket-sized dual power bank and solar charger can be used to completely charge three smartphones. It features two USB connections and can be used with an electric supply to completely charge the power bank within five hours. When the stored power begins to run dry, you can use the solar panels on the easy to carry acharger and charge the batteries again for use.
Voltaic 6W Charger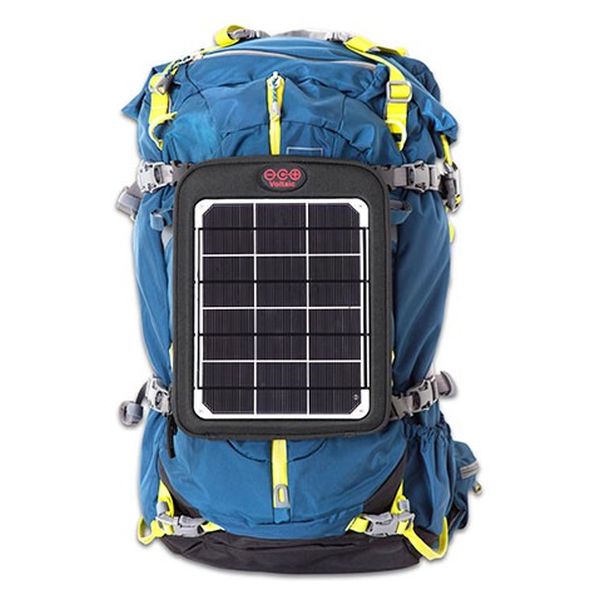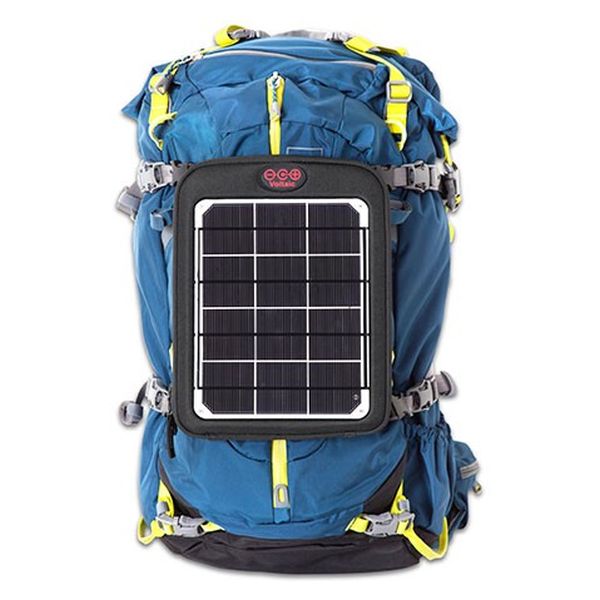 This effective portable charger can be simply clip on your backpack and carried around to charge it with the solar energy. Giving a four-to-one ratio of smartphone charging and a one-to-one ratio for tablets, it is just the size of a magazine and makes an ideal charging solution for hikers. The charger has a zip-up compartment where you can place your connected charging device and carry around as you hike.
JOOS Orange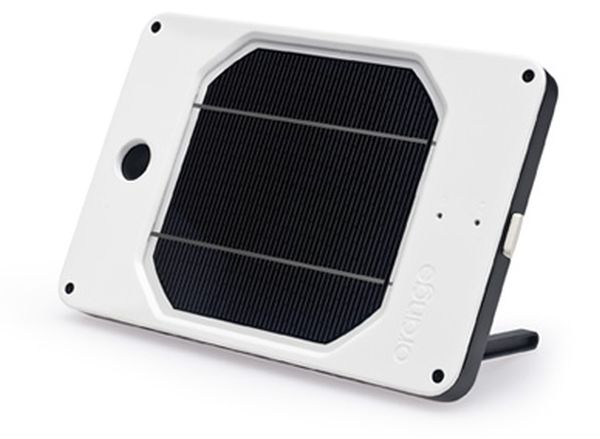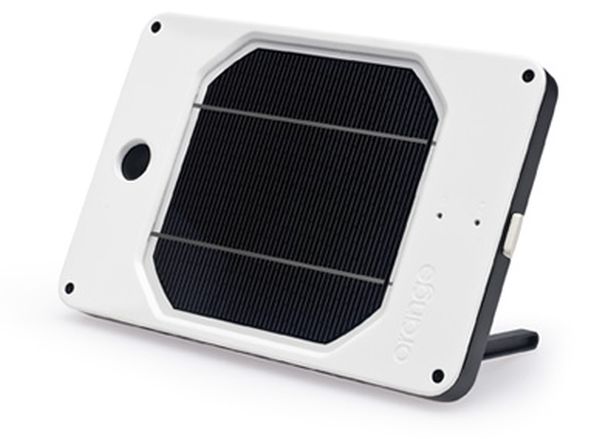 This robust charger can be used in the toughest of environments thanks to its metal build and recessed corners to prevent damage on impact. A unique feature of this charger is that it is waterproof and can be used underwater to charge too. Additional accessories can be added to the back like reflector panels to increase the effectiveness even more. A 5400mAh battery is housed in the tough build giving you theoptimum quantity of power when you need charging.
Opteka BP-SC4000 Ultra Thin Charger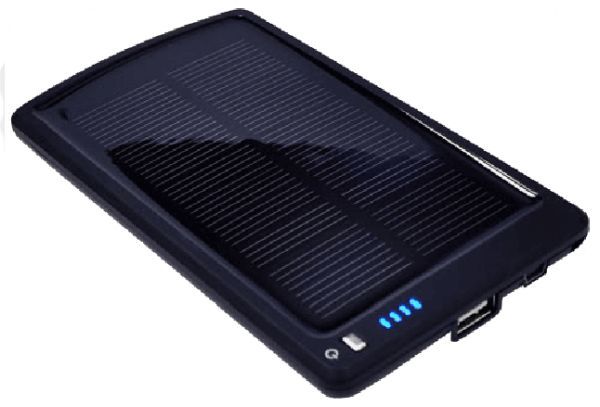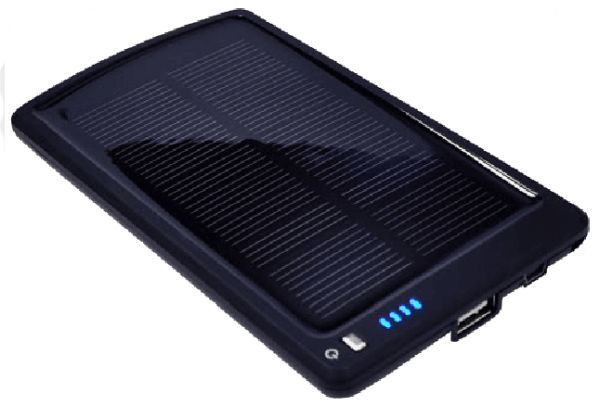 A steal at the price of mere $20, this charger provides efficient charging with its 4000mAh capacity. The device can provide you the ability to plug in a variety of different devices as it comes bundled with 10 different charging tips. It has a front-facing LED indicator to let you know how much charge is left in its battery. The system will automatically shut down once it has charged your device to a maximum. It weighs 6.5 ounces and is easy to carry around on your trips.
SLXTREME Waterproof iPhone 6/6s case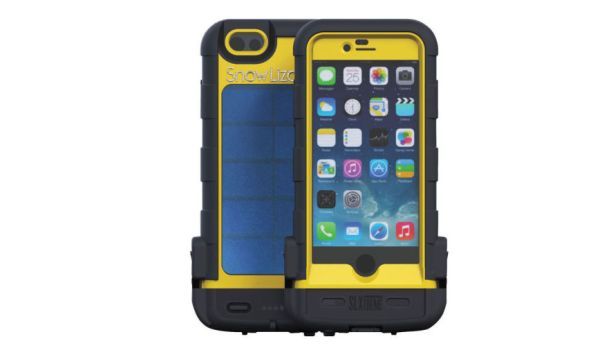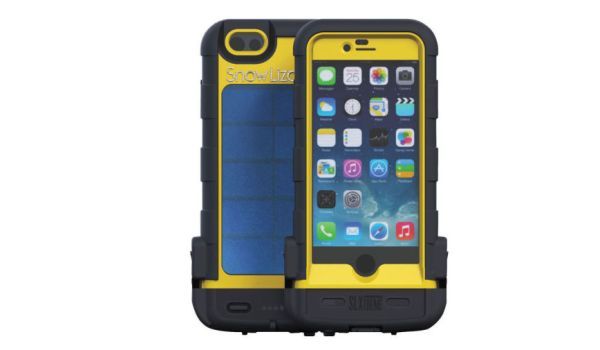 Completely eliminating the need for carrying a charger and USB, this solar charger will also protect you iPhone by acting like a case. Making the process ounces easier, all you have to do is turn your phone upside down to charge the batteries in the case. Featuring a 3000mAh storage capacity, the SLXTREME is waterproof and also protective.
Freeloader Supercharger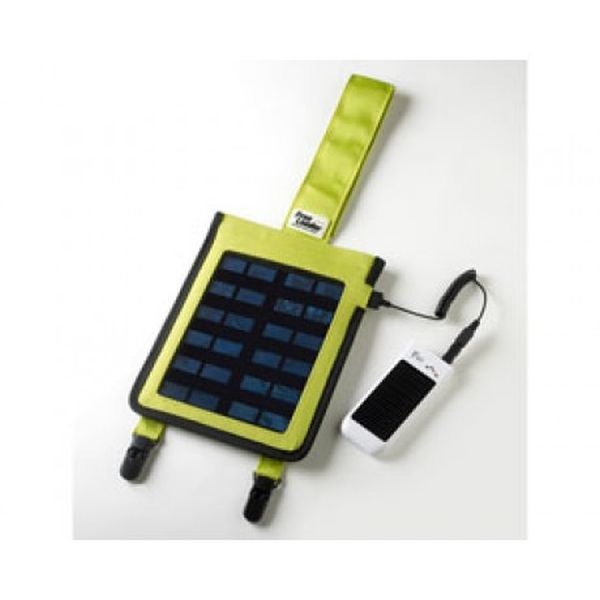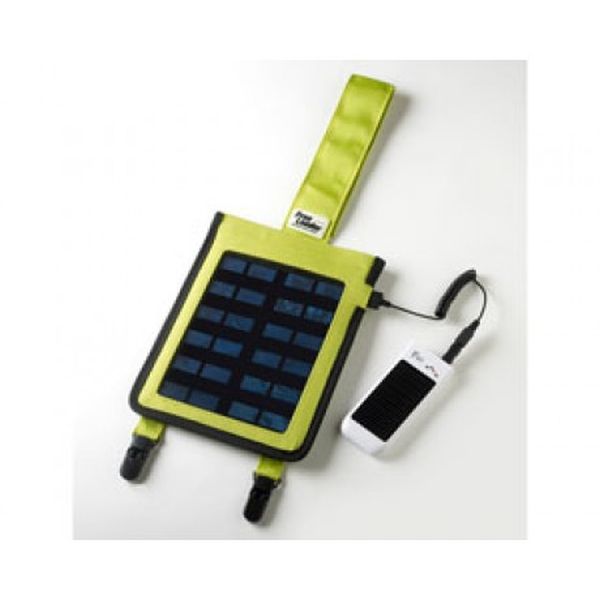 This rubber based charger is built for handling impact with ease. Waterproof and ranking high in the mid-priced range it is a great option if you are looking for affordable and efficient solar chargers. It takes an average of three hours to completely charge an iPhone and works well with all USB compatible devices.
Solar energy has been used in place of electricity to power gadgets for a long time. By making these solar chargers more versatile and portable, their productivity has been increased for use by campers and hikers to keep their electronic gadgets juiced up no matter where they are.